Cleveland, Ohio is a booming city filled with music, events, festivals, and other exciting activities. With so many opportunities, finding the event perfect for you involves a lot of research and time. To make things easier, we wrapped up our top 10 events you must attend that are near Cleveland, Ohio! Not to mention that 3 of these events are happening right at our Camp-Resort! Keep reading for event dates and details you should know.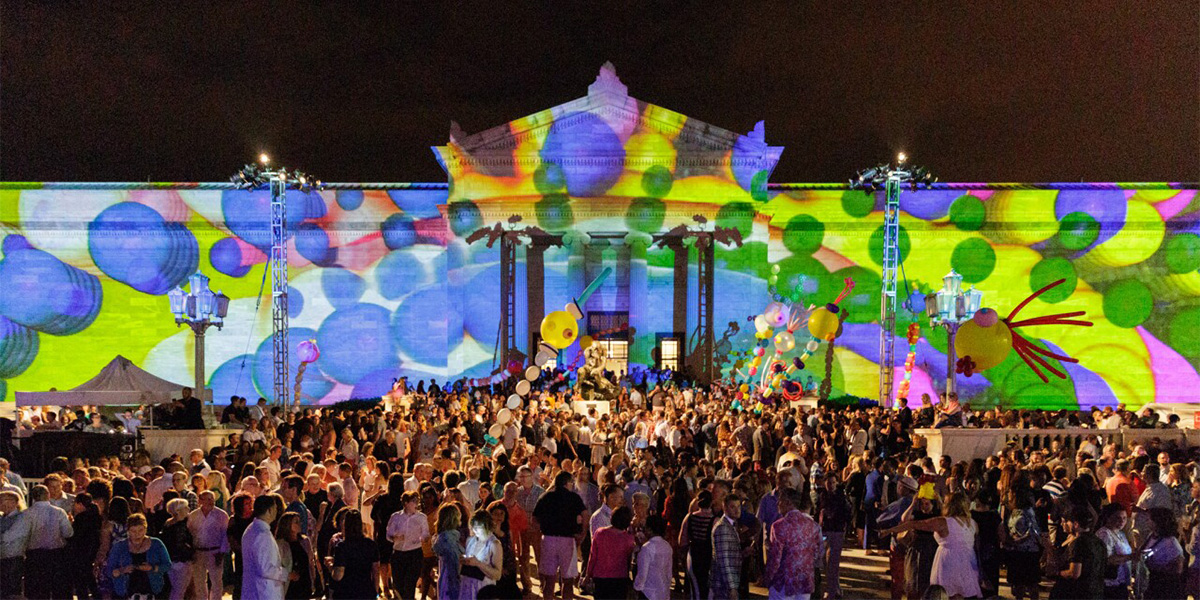 Photo by clevelandart.org
Summer Arts Fest - June 11, 2022
Kick off your summer at the Summer Arts Fest: Dance with Giants. This Cleveland event, put on by the Cleveland Museum of Art, is an interactive arts festival on June 11, 2022, from 11:00 a.m. to 5:00 p.m. on Wade Oval. The museum, partnering with University Circle Inc., will create a unique festival experience featuring larger-than-life art sculptures, roaming costumed performers, live music, and lots of ways for the community to participate in the fun! This Cleveland event is free to the public and all are welcome!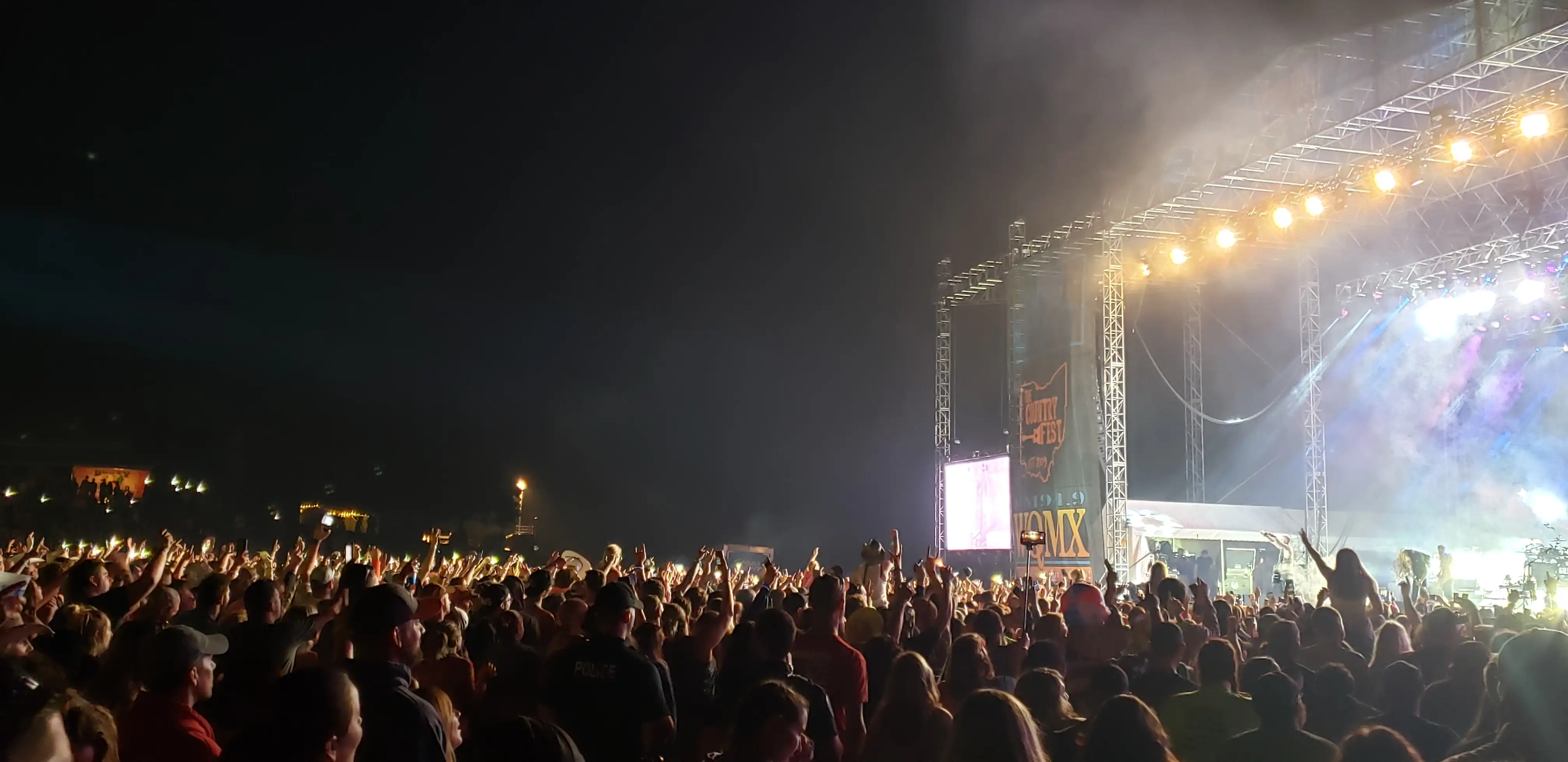 Country Fest - June 16-19, 2022
Country Fest is back and better than ever at Clay's Resort Jellystone Park™! Join us for a weekend filled with music from country artists like Jason Aldean, Brantley Gilbert, and Morgan Wallen. This fan-favorite event is only 50 minutes away from Cleveland, making our Camp-Resort the perfect home-base for your festivities! If you're looking to stay on-site with us in a cabin or campsite, give us a call at (330) 854-6691 to secure your spot.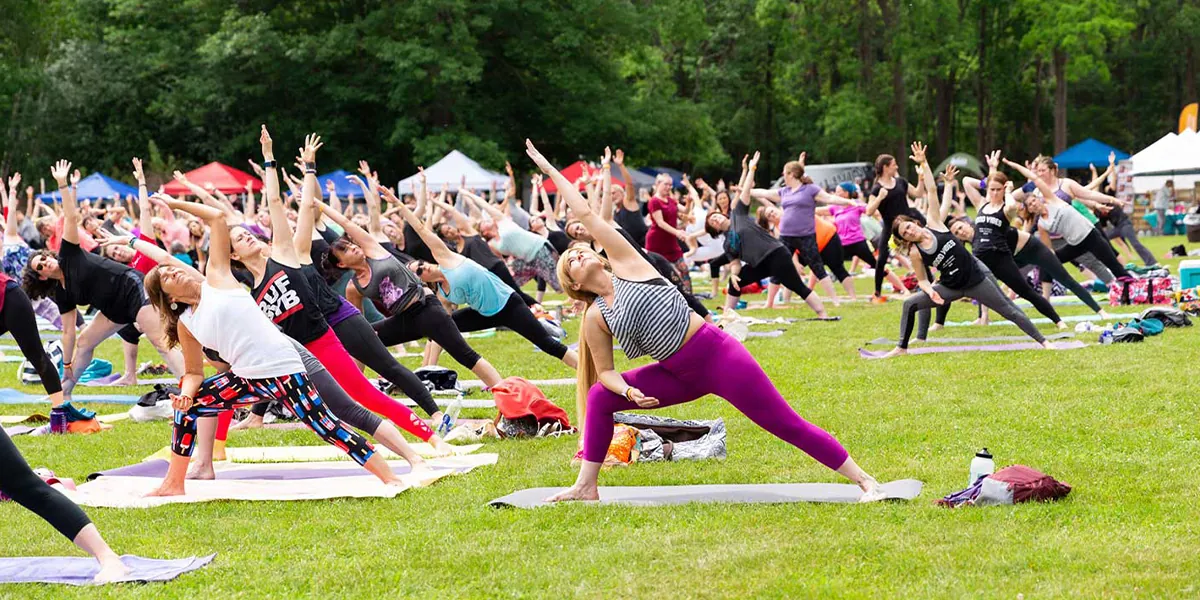 Photo by clevelandyogafest.com
Cleveland Ohio Yoga Festival - June 18, 2022
The 3rd Annual Cleveland Ohio Yoga Festival will be held at Edgewater Park on June 18th. The outdoors will provide the perfect backdrop for a day of yoga, hiking, meditation, music, and exploring the work of local artisans. With the relaxation this is sure to bring, this Cleveland festival is sure to be one you don't want to miss! With 4 different ticket packages available, you are sure to find the right one for you. Book your festival package here, before they're gone!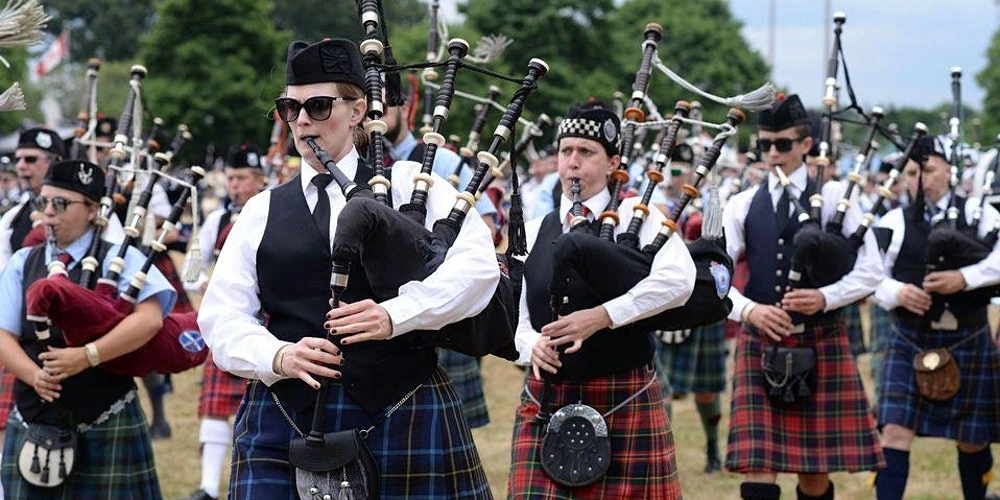 Ohio Scottish Games and Celtic Festival - June 24-25, 2022
Come to the Cuyahoga County Fairgrounds, on June 24th or 25th to catch the Ohio Scottish Games and Celtic Festival! With different events happening, such as a Bagpipe Competition, Stones of Strength Competition, Highland Dancing, Harp and Fiddle competition, workshops, Genealogy, childrens Games, axe throwing, Clan exhibits, food and merchandise vendors, and more, you are sure to remember this Cleveland festival for years to come! Start practicing your axe throwing and Highland Dancing now! Tickets range from $10 - $17, be sure to secure your tickets here.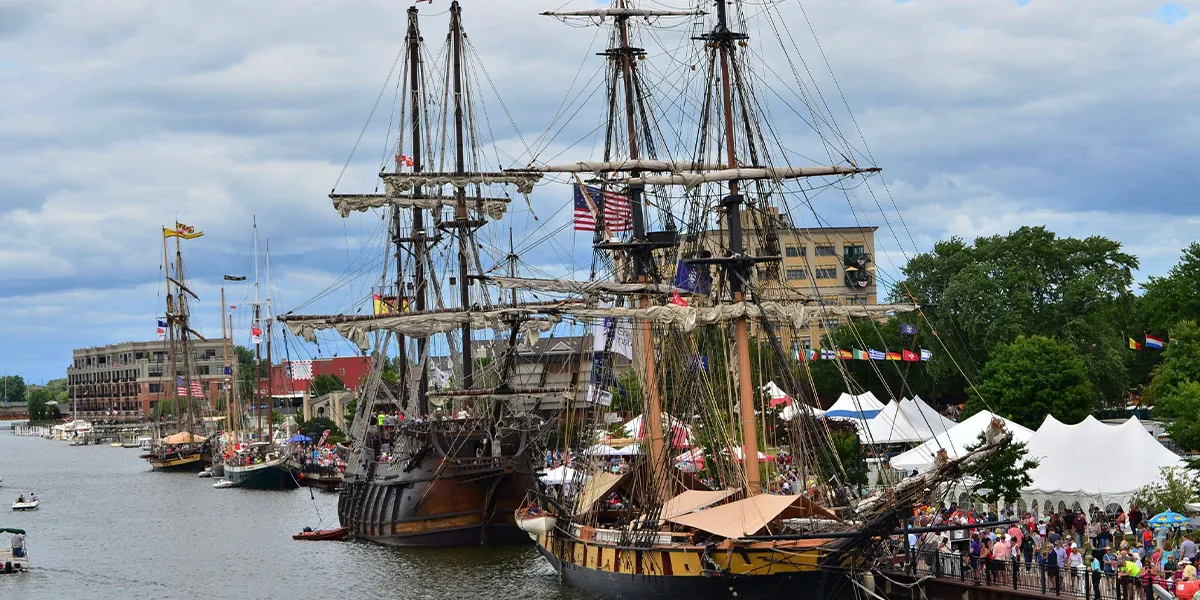 Photo by tallshipcelebration.com
Cleveland Tall Ships Festival - July 9, 2022
The Clevleland Tall Ships Festival is coming and you don't want to miss it! Visit the shores of Lake Erie for a 4-day maritime celebration! You won't want to miss this rare chance to catch a glimpse, step aboard, and even set sail on the 2022 fleet of tall ships. Enjoy festival foods, craft beers, music, street performers and even a festival marketplace. BONUS! Fireworks will light up the sky at 10:00PM! This is sure to be a Cleveland festival experience you will never forget! Grab your tickets here.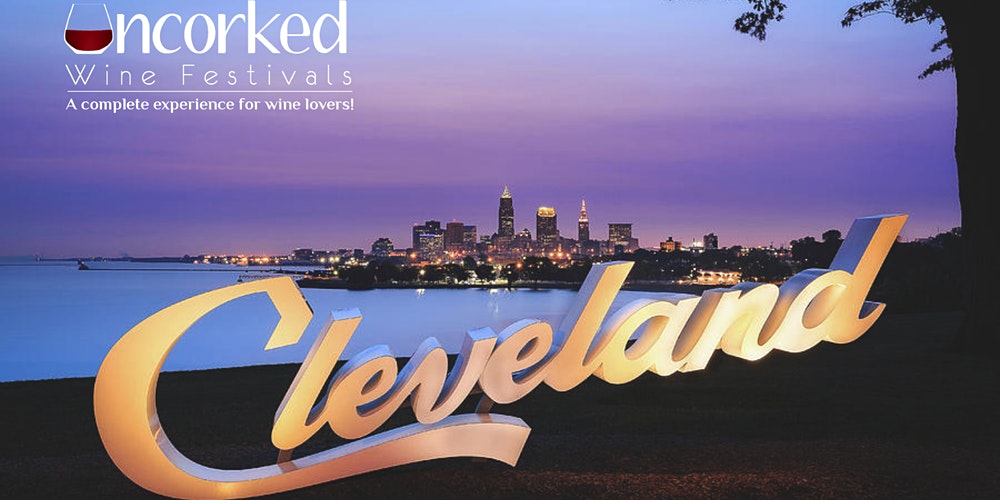 Photo by eventbrite.com
Uncorked: Cleveland Wine Festival - July 16, 2022
Bring your thirst and your curiosity and enjoy a complete experience for wine lovers at Uncorked: Cleveland! While at the festival, enjoy over 100 wines from across the globe, access to the museum, a live DJ, and more! Choose from 2 admission times - early admission is priced at $75 and is at 7pm. It includes an extra hour of tasting and museum access with bonus wine selections from certain wineries during that first hour! General admission is priced at $60 and is at 8pm. Both tickets include all wine tasting with food sold separately. Book your wine tasting experience here.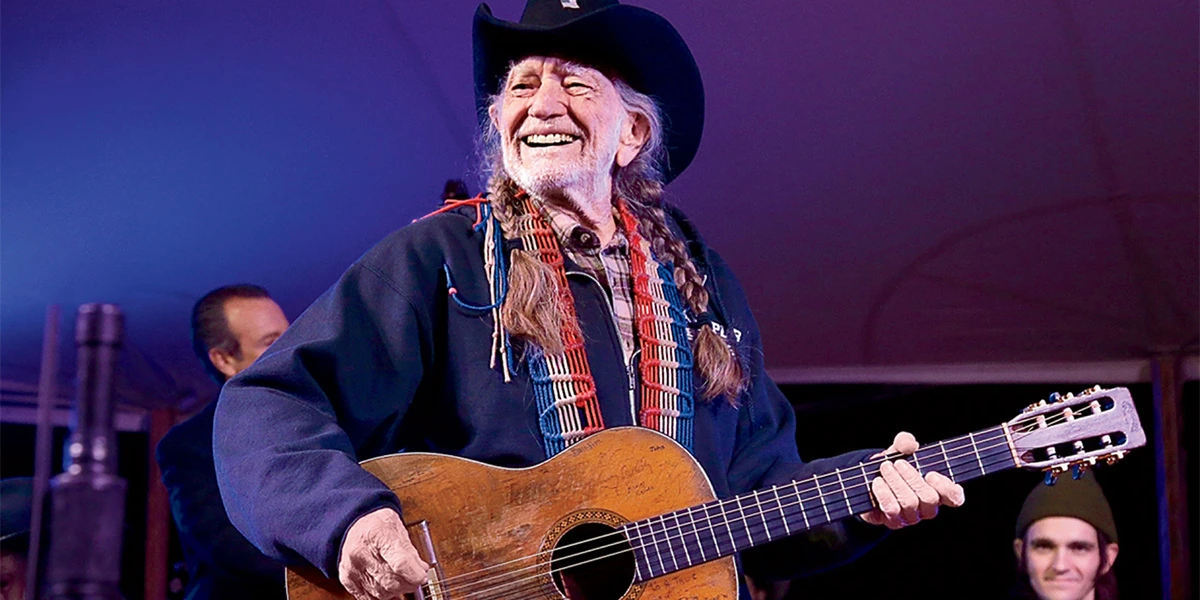 Outlaw Music Festival - July 29, 2022
The Blossom Music Center will host Willie Nelson at the Outlaw Music Festival on July 29th. Enjoy one of Cleveland's best festivals and see the legendary country singer, with his family and friends, bring nothing but excellent country music performances to the audience. Joining Willie, the 88-year old country veteran, are the American rock band ZZ Top and the Southern rock jam band Gov't Mule. Secure your tickets for the event here and prepare to see how this year's festival tops the previous years!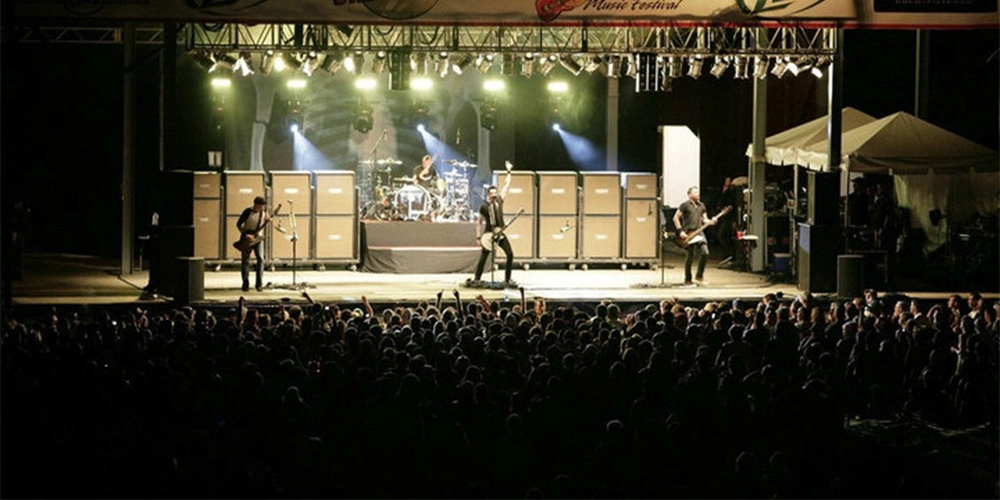 Neon Nights - August 12-13, 2022
Join us at Clay's Resort Jellystone Park™ for Neon Nights - only 50 minutes away from downtown Cleveland! Headlining artists include Alabama and Hank Williams Jr., plus even more artists for an unforgettable weekend. At Clay's Resort Jellystone Park™, we only have a few cabins and campsites left - book now before it's too late!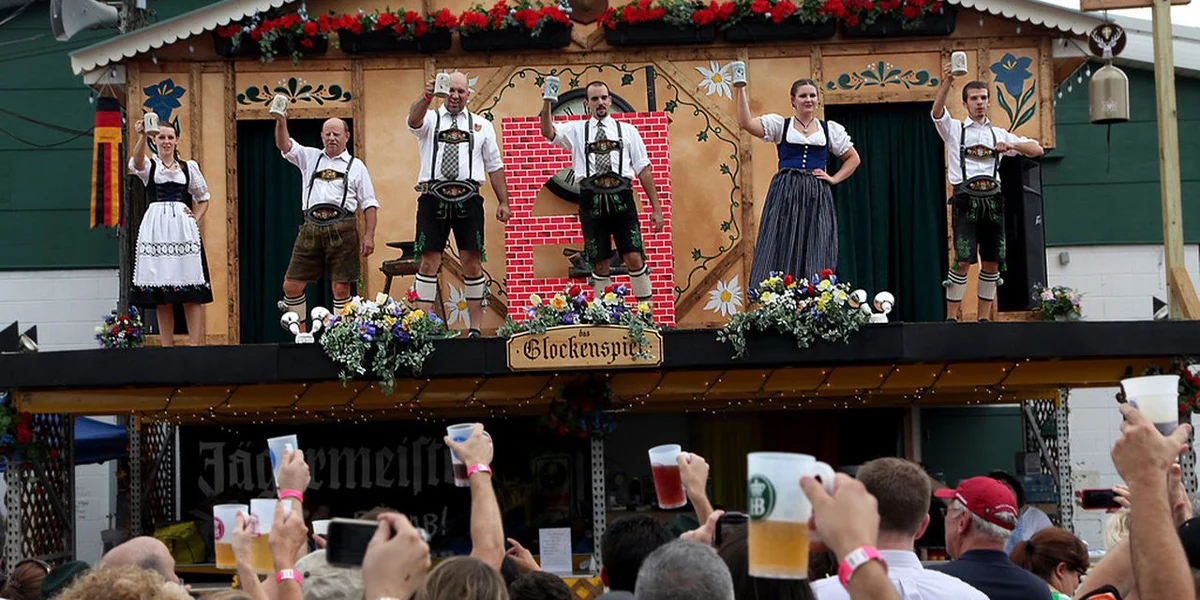 Photo by cleveland.com
Cleveland Oktoberfest - Septmber 2-5 and 9-10, 2022
The Cleveland Oktoberfest is back and better than ever! Oktoberfest has a goal of promoting and supporting the arts by conducting live musical and artistic cultural performances for the general public. This serves to preserve and promote European Heritage within the Cleveland area. With live entertainment, great food, attractions for both adults and children, you are sure to find something for the entire family! Tickets will be sold at the box office each day for $13.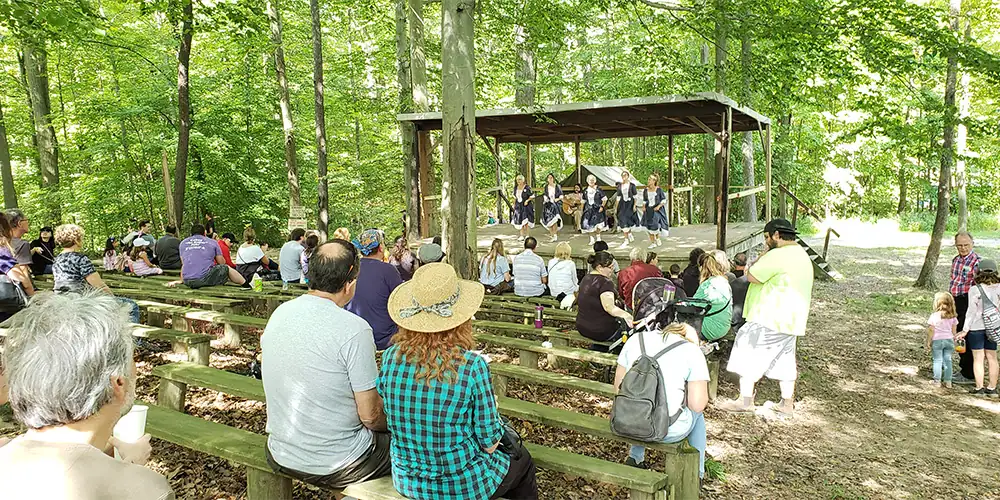 Yankee Peddler Festival & Open-Air Market - September 10-11, 17-18, and 24-25, 2022
Step back in time to 200 years ago and visit pioneer America at Clay's Resort Jellystone Park™! Just 50 minutes from Cleveland, come watch Master artists and crafters assemble rustic shops along streams and amid lovely wooded dales. Sample food cooked over open fires from the colonial days, stroll through seventy-five acres of family-fun entertainment, visit with the militia and mountain men, and learn crafts with hands-on instruction. With so much to do, we recommend planning a weekend getaway in one of our cabins! Purchase your tickets to the festival here.
We hope this list provided you with some of the best festivals and events near Cleveland, OH for 2022. If you're looking to stay at our Camp-Resort during Country Fest, Neon Lights, or Yankee Peddler Festival & Open-Air Market, we recommend booking your stay right away, as we are filling up! With so many upcoming Cleveland events, your summer is sure to be one you'll never forget!