Clay's Park Jellystone Park™ is less than an hour away from Cleveland, OH - making it the perfect home base for your many family adventures! There are so many things to do in Cleveland, OH that you'll never be bored during your camping trip! Keep reading for the top events of 2023 that you won't want to miss.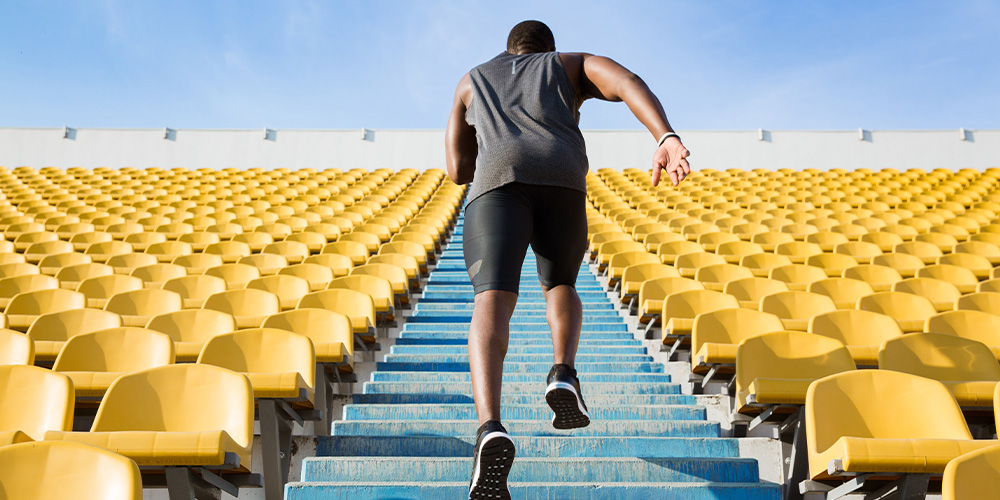 Fight for Air Climb - April 30, 2023
Do Good, Feel Great and join in on the fun of the 2023 Fight For Air Climb - Climb stairs to support people with lung disease who are fighting for every breath. Work your core and more by racing to the top or taking it one step at a time - how you climb is up to you. There are participant options for every type of climber, including special categories for EMTs, First Responders & Fire Fighters! This Cleveland event will take place at Progressive Field, home of the AL Central Champion Cleveland Guardians. Progressive field features one-of-a-kind views and is one of the best set of stairs on the coast of Lake Erie. Progressive Field is the perfect setting for a day of fun, challenge and camaraderie. Learn more and register here.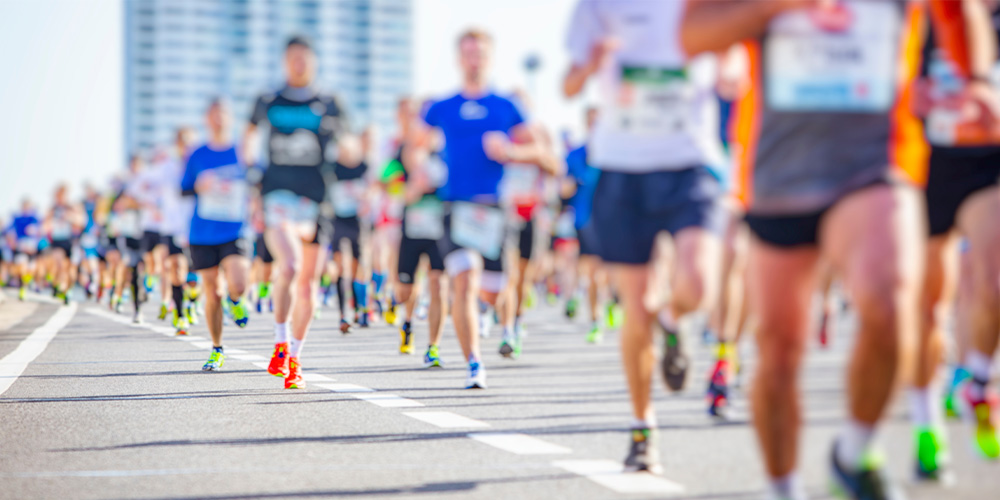 Cleveland Marathon - May 20-21, 2023
Registration is currently available for the 2023 Cleveland Marathon weekend festivities! This year there will a 5k and 10k race, as well as both a full and a half marathon. Run through the streets of Cleveland while enjoying the beautiful sights the city has to offer. Or if you'd rather cheer on your fellow Clevelanders, be sure to bring signs! For more information, and to register for this Cleveland event, click here.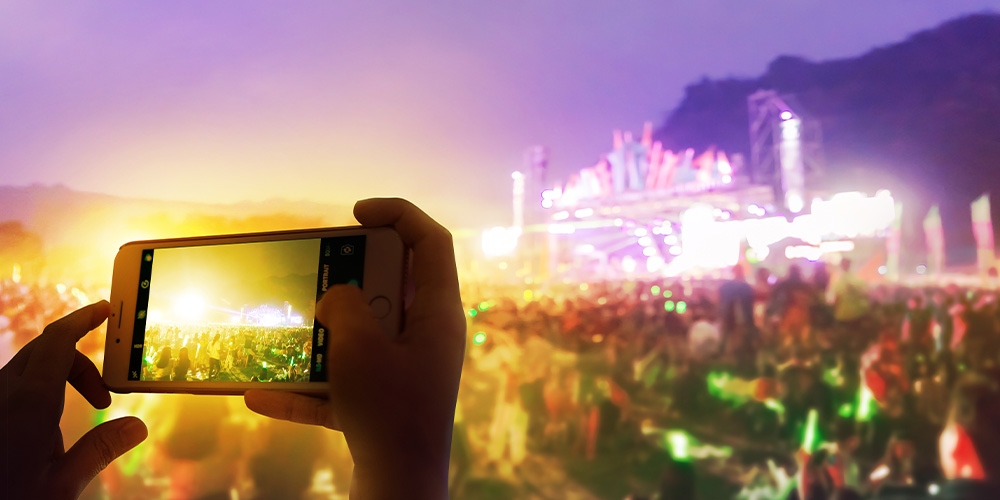 Reggae Fest Cleveland 2023 - May 27-28, 2023
Start the summer with the hottest music fest in Cleveland! This year, this 2 day Cleveland event is sure to be a fantastic time. Saturday will start with modern style reggae influenced music. This will be high energy and easy to dance to. Then on Sunday, the festival will move to roots reggae, the more classic style reggae music. Enjoy this Ohio event at Voinovich Park with music and food vendors galore! Learn more here.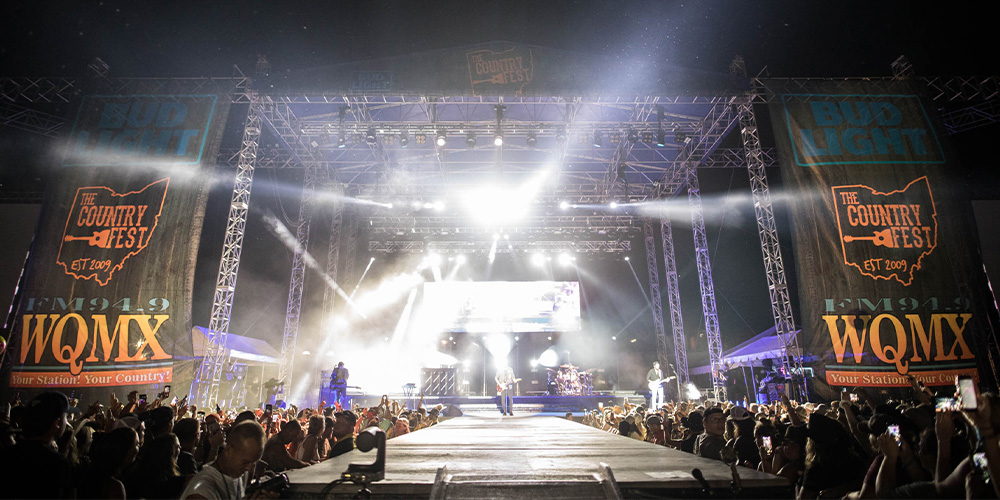 Country Fest 2023 - June 14-17, 2023
Country Fest is back and better than ever at Clay's Resort Jellystone Park™! Join us for a weekend filled with music from country artists like Sam Hunt, Kane Brown, and John Pardi. This fan-favorite event is only 50 minutes away from Cleveland, making our Camp-Resort the perfect home-base for your festivities! If you're looking to stay on-site with us in a cabin or campsite, give us a call at (330) 854-6691 to secure your spot.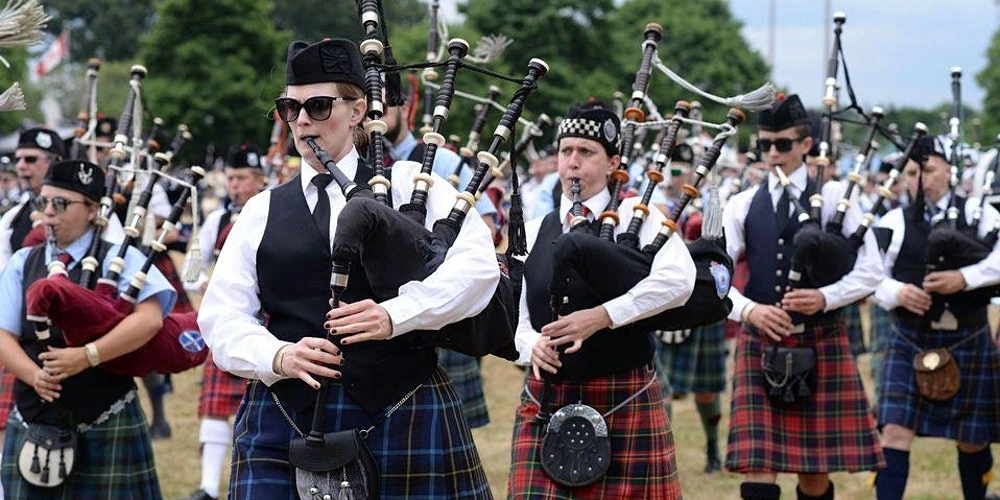 Ohio Scottish Festival and Celtic Games - June 23-24, 2023
Established in 1977, this long standing event is presented by members of The Ohio Scottish American Cultural Society of Ohio, an organization dedicated to the preservation and promotion of their proud Scottish Heritage and ancestry. The Ohio Scottish Games highlight the traditional dance, music and athletics of the ancient highland games. This event is for the enjoyment of all Scots and friends as well as to introduce the Scottish Arts and traditions to the community. For more information, visit here.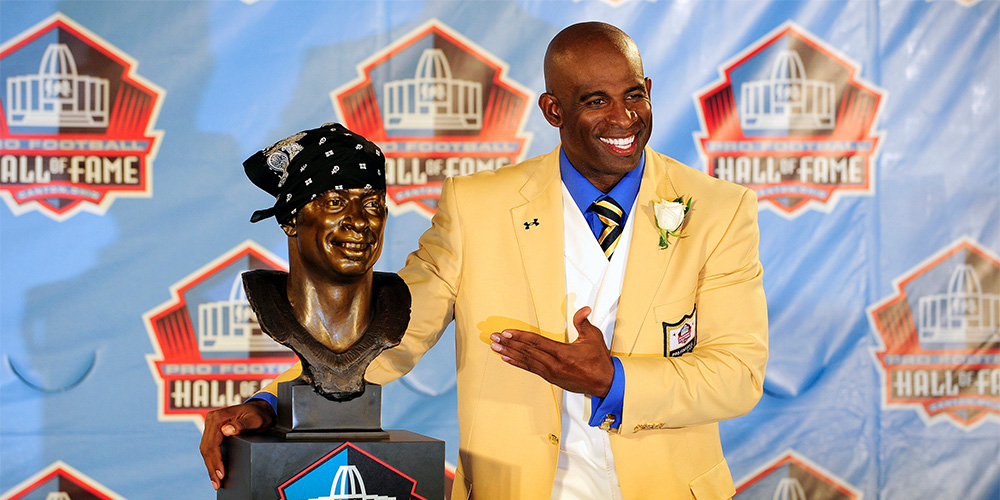 Photo by New York Post
Pro Football Hall of Fame Enshrinement Week - August 3-6, 2023
How much do you love football? No, really, how much? Are you a face-painter? Do you cry when you see your team's favorite stars from yesteryear as old men? Do you cry when your favorite team screws up yet another draft? Are you commissioner of your fantasy league? If you said "yes" to all of the above (or any of the above), then the Pro Football Hall of Fame's annual Enshrinement Festival will likely be your heaven on earth. Just a short 60 mile drive from Cleveland and 27 minute drive from our Camp-Resort, this is a bucket list item for the football fan in your life! Everywhere you look, you'll see former NFL stars from all eras: walking the grounds of the Hall and the streets of Canton, taking part in the numerous autograph and photo sessions and riding in the TimkenSteel Grand Parade. But this weekend isn't only about football superstars; the annual Concert For Legends has been known to bring in some of the biggest stars in the world of music (recent headliners have included Maroon 5 and Tim McGraw). Learn more about arguable the biggest Ohio event here.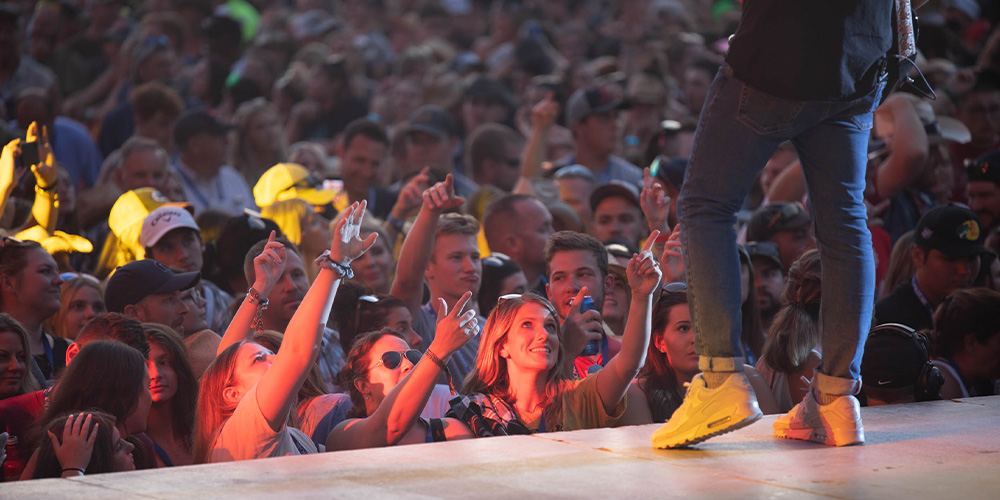 Neon Nights - August 11-12, 2023
Join us at Clay's Resort Jellystone Park™ for Neon Nights - only 50 minutes away from downtown Cleveland! Headlining artists include Travis Tritt and Tim McGraw, plus even more artists for an unforgettable weekend. At Clay's Resort Jellystone Park™, we only have a few cabins and campsites left - book now before it's too late! Please note that your campsite for Neon Nights does NOT include festival tickets. All campers will need to purchase festival tickets separately.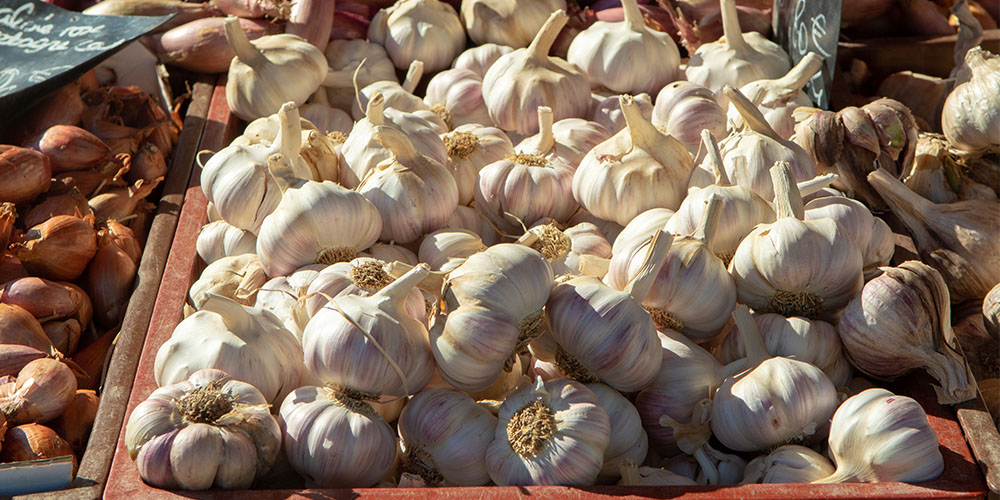 Garlic Festival - August 26-27, 2023
The 2023 Cleveland Garlic Festival will take place on Saturday, August 26, 2023 from Noon to 8pm, and Sunday, August 27, 2023 from Noon to 6pm. This year's Garlic Festival will continue to bring the most delicious garlic laden foods around, and also Top Chef Grill Offs, Miss Garlic 2023, Garlic Fries, Ohio Craft Beers, and more! Find more information here.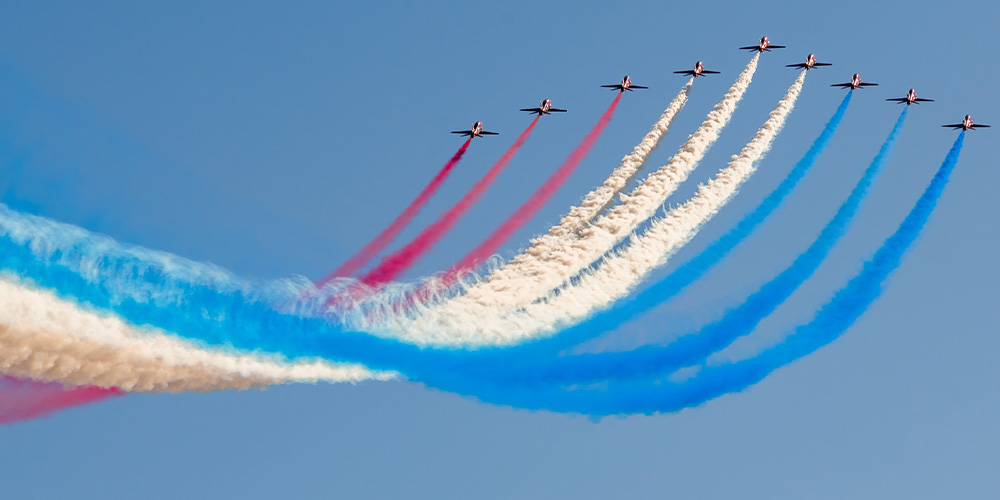 2023 Cleveland National Air Show - September 2-4, 2023
Cleveland will host the U.S. Air Force Thunderbirds as headliners of the 2023 Cleveland National Air Show. Each show day, the six select Thunderbird demonstration pilots will put their distinct red, white, and blue F-16 Fighting Falcon jet fighters through a choreographed 50 minute performance at speeds up to 500 mph and as close as three feet from each other. 2023 will mark the 70th year the Thunderbirds have been performing and Cleveland is a part of the team's rich history. In 1965, the Thunderbirds made their first Cleveland appearance flying their North American F-100s (first supersonic jet fighters). To learn more about this great Cleveland event, and to purchase tickets, click here.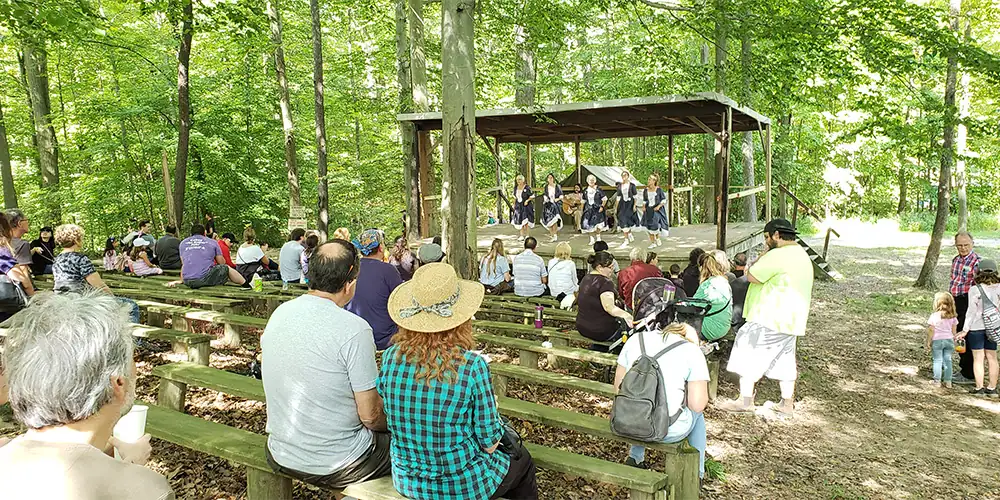 Yankee Peddler Festival & Open-Air Market - September 9-10, 16-17, & 23-24, 2023
Step back in time to 200 years ago and visit pioneer America at Clay's Resort Jellystone Park™! Just 50 minutes from Cleveland, come watch Master artists and crafters assemble rustic shops along streams and amid lovely wooded dales. Sample food cooked over open fires from the colonial days, stroll through seventy-five acres of family-fun entertainment, visit with the militia and mountain men, and learn crafts with hands-on instruction. With so much to do, we recommend planning a weekend getaway in one of our cabins! Purchase your tickets to the festival here.
No matter what time of year you plan your camping trip at Clay's Resort Jellystone Park™, there's no doubt that there will be many things to do near Cleveland, OH during your stay. We hope you make it to multiple events this year, and remember to post about your camping memories with the hashtag #clayspark. If you're ready to book your stay or browse availability, you can book online here.