Country Fest 2023 is right around the corner - are you ready?! Soon, famous country artists like Kane Brown, Jon Pardi, and Sam Hunt will be singing their hearts out at our top-rated Ohio campground, Clay's Resort Jellystone Park™! If you haven't purchased tickets yet, or have and want to see if you're missing anything, you've come to the right place. We've outlined 7 tips for making the most out of your Country Fest experience - keep reading to learn more!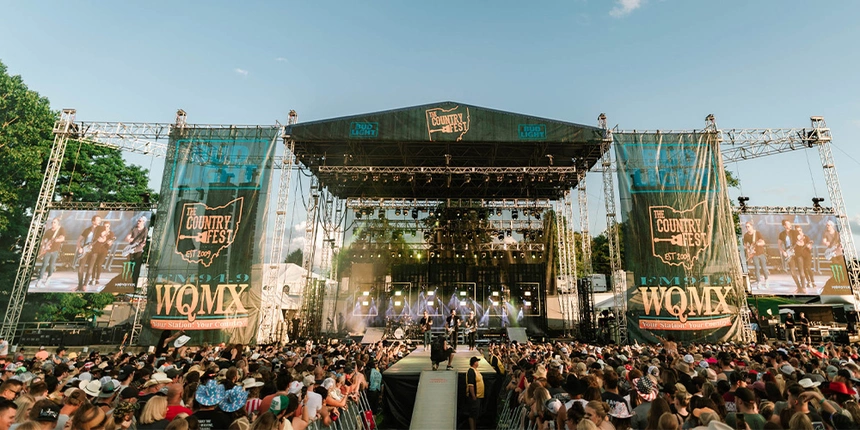 Purchasing Country Fest Tickets
If you're looking to attend the Ohio Country Fest, there are many options for purchasing tickets. If you are interested in commuter tickets, prices start at $119.99. If you would like the convenience of staying on-site, we offer deluxe camping packages for every type of camper (or non-camper!). From campsite permits and festival camping tickets, to deluxe campsites & cabin rentals, we have an option for everyone. Once you decide which ticket option is best for you, you can book your tickets online here.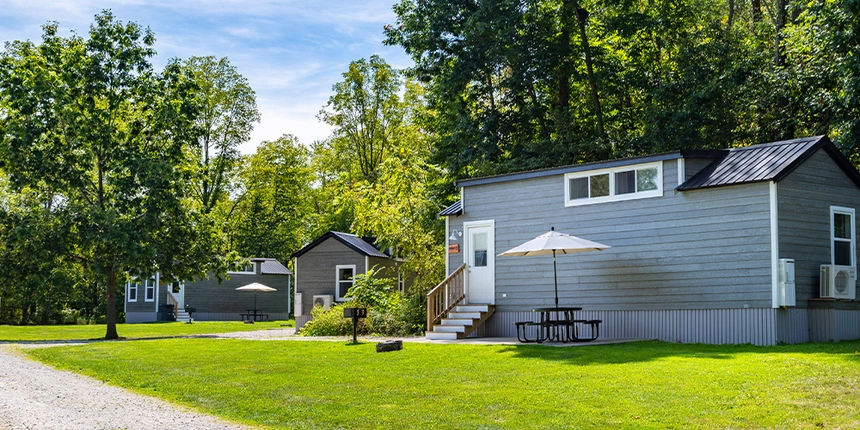 Finding the Perfect Cabin or Campsite
If you're a glamper at heart, we have 11 cabin options to choose from that can fit anywhere from one to seventeen people! Enjoy a full bathroom, kitchen, and plenty of space to roam when you book a cabin. Don't wait - some of our cabin rentals are already on a waitlist!
If you have an RV, we have 5 different campsite options to fit your needs. Whether you are looking for electric hook-ups only, a pull-thru site, or all the amenities a campsite can offer, our campground is the perfect fit. Note that some campsites are already waitlisted, with the remaining selling out quick!
View all of the accommodations available for Country Fest here.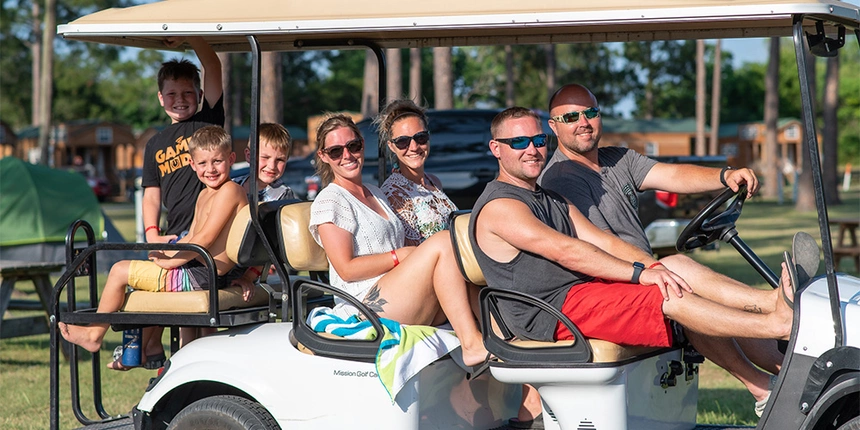 Rent a Golf Cart
Make your Country Fest experience a breeze when you book a golf cart! This makes it super easy to explore our Camp-Resort, while getting from point A to point B in a quick and efficient way. Plus, 4 person and 6 person golf carts are still available! Once you've bought your Country Fest tickets, you can request a golf cart here.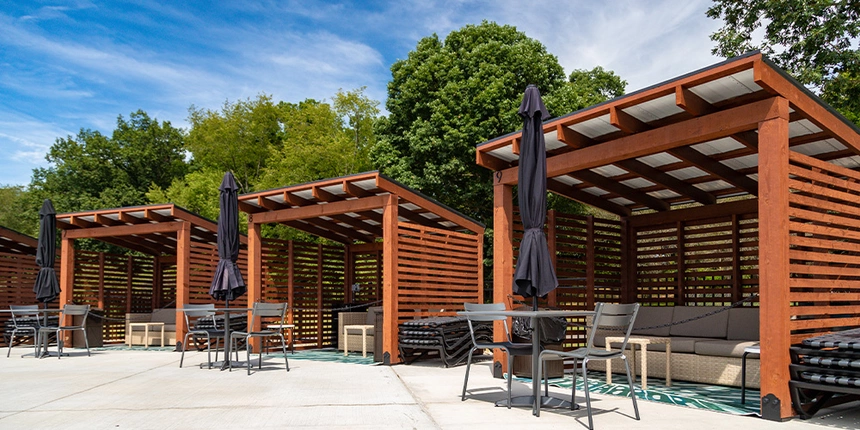 Rent a Pool Cabana
Take a break from the concert crowd and head to the pool, where you can lounge in a private, shaded Cabana rental! Our Cabanas surround our brand new swimming pool and water playground, giving you the ultimate location. Plus, they are equipped with amazing perks - like a mini fridge and comfy patio furniture! You can request a Cabana rental here, once you've purchased your concert tickets.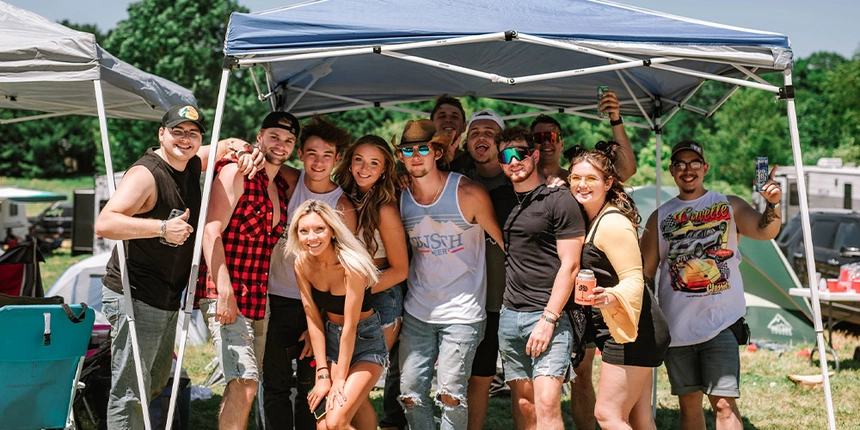 Come Early
If you have a Deluxe Camping Package with us, you can add on early camping and arrive as early as Monday, giving you plenty of time to set up your site and relax before the festivities begin. Beat the crowds and enjoy all our Camp-Resort has to offer for the entire week! Who doesn't love an extended vacation?! Call us today to add on your early camping dates: (330) 854-6691.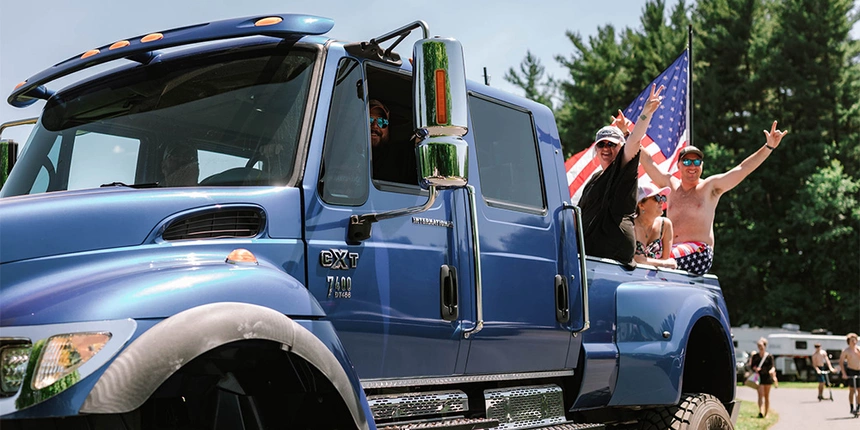 Be Ready for Parking
There is a charge for parking daily during Country Fest and carpooling is encouraged. Parking opens at 9:30am daily, and we offer a Premium Tailgate alley parking area that is close to the entrance with limited spots that are first come first serve. Shuttle buses, party buses, and RVs used for tailgating will be charged extra to park in the daily lot. All parking is paid upon arrival to the festival. Vehicles left in the parking lot overnight need to be removed by 9am the following day or you will be charged the additional daily rate and be subject to tow. All Campsite/XL Campsite permits allow for only one additional vehicle with Camper Unit/RV. Only one vehicle per tent camping site. Additional vehicles that exceed the vehicle site rule will be required to purchase a camping parking pass and park in a designated area within the festival grounds, not at your campsite.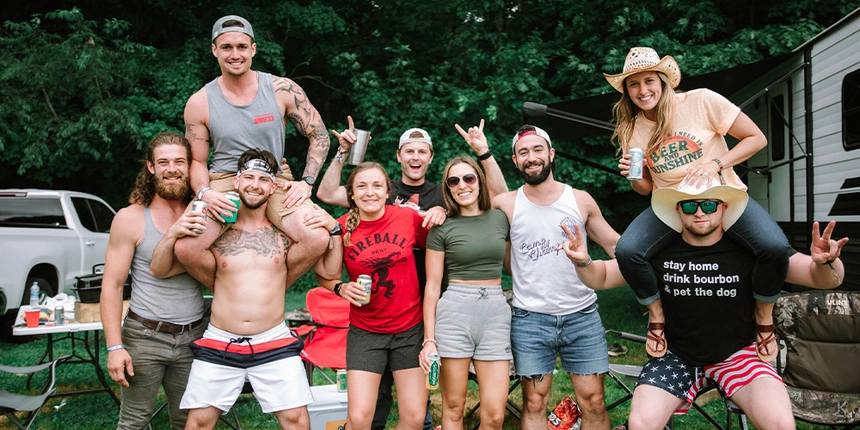 Have Fun!
Last but not least, have fun during Country Fest! This concert only comes once a year, so you better make the most of it! Be sure to take lots of photos and tag us at #clayspark. Just remember to be safe and respectful to your fellow neighbors and concert lovers. Plus, don't forget to bring plenty of water and sunscreen!
Ready to book your tickets for Country Fest 2023? The time is now! Tickets and accommodations are selling out, so it's best to book sooner than later. If you would like to learn more about our Camp-Resort, you can visit our website here. If you'd like to see the full line-up of performers, check it out here. June can't come soon enough!