The 2024 Neon Nights Country Music Festival is coming, and it's closer than we think - are you ready?! Soon, famous artists like Brad Paisley, Lynyrd Skynyrd, and Trace Adkins will be singing their hearts out at our top-rated Ohio campground, Clay's Resort Jellystone Park™! Tickets are on-sale now, and we want to be sure you've seen the entire line-up! Keep reading for the 2024 Neon Nights line-up.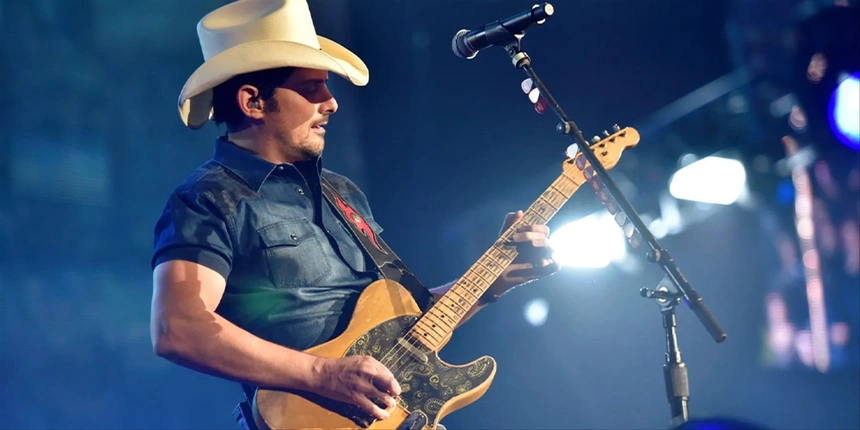 Brad Paisley
The preeminent male country artist to emerge in the 2000s, Brad Paisley cannily blended the past with the present, paying constant tribute to his forefathers. Paisley is no stranger to the top of the charts. American Saturday Night was his fifth number one album on the Billboard country chart -- the streak started with his third album, 2003's Mud on the Tires; his first five albums all went platinum as well -- and he had 13 number one country singles, including such modern country staples as "I'm Gonna Miss Her (The Fishin' Song)," "Mud on the Tires," "The World," "She's Everything," "Ticks," and "I'm Still a Guy," a varied collection of songs that showcased his wry humor, hard-earned sentimentality, and prowess as a guitarist. Paisley remained at the top of Billboard's Country charts through 2014's "Perfect Storm," after which time the young gun started his transition into an elder statesman, a process that included such unexpected collaborators as Demi Lovato and Ukrainian president Volodymyr Zelenskyy, who appeared on the 2023 single "Same Here." Headlining Friday night, Brad is sure to make this years Neon Nights country music festival one to remember!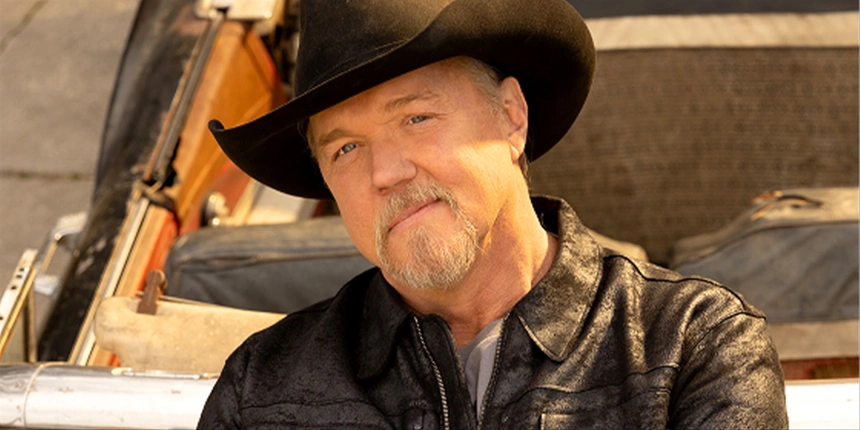 Trace Adkins
Trace Adkins helped keep country's traditionalist flame burning during the crossover-happy late '90s, mixing classic honky tonk with elements of gospel, blues, and rock & roll. Adkins had a knack for songs about the home truths of life and love in working class America like "You're Gonna Miss This" and "Every Light in the House," but he also knew how to get the party started with numbers like "Ladies Love Country Boys" and "Honky Tonk Badonkadonk." And his deep, rich voice was powerfully expressive regardless of the themes. Adkins' debut album, 1996's Dreamin' Out Loud, showed his talent emerged fully formed, 2003's Comin' On Strong was a set of songs that balanced maturity with good times, and 2017's Something's Going On showed that after 20 years, his voice and his formula were still serving him well. Find Trace on the stage of our Ohio Country Concert on Friday night!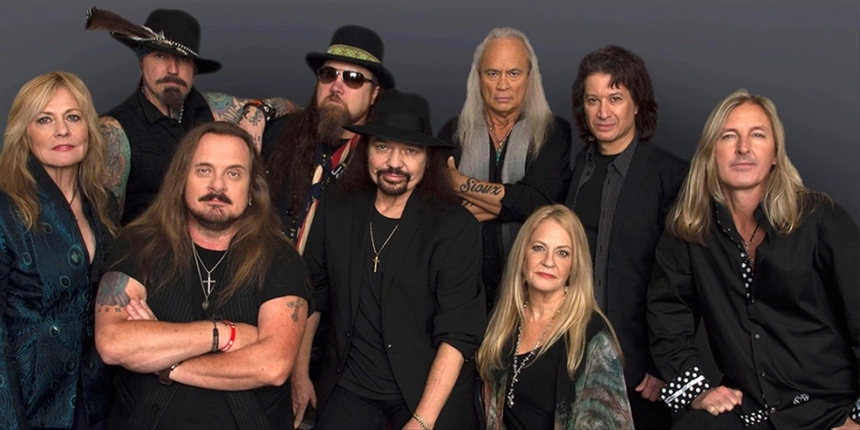 Lynard Skynyrd
Lynyrd Skynyrd is the definitive hard-living, hard-driving Southern rock & roll band. Fusing the overdriven power of blues-rock, the kind of detailed storytelling skills often found in honky tonk country, the swagger of stadium rock, and a knack for pop hooks, they are equally adept at on-stage jamming and radio-ready singles like the quintessential AOR ballad "Free Bird." During the height of the band's popularity in the mid-'70s, they released a string of timeless classic rock standards including "Sweet Home Alabama," "Simple Man," "What's Your Name," "That Smell," and "Gimme Three Steps." After members of the band were killed in an airplane crash in 1977. Skynyrd re-formed in 1987 and spent the next few decades playing a steady string of live shows, even though the remaining original members of the band were no longer involved. No matter who was on-stage singing and playing, the group continued to crank out the classics to a dedicated following.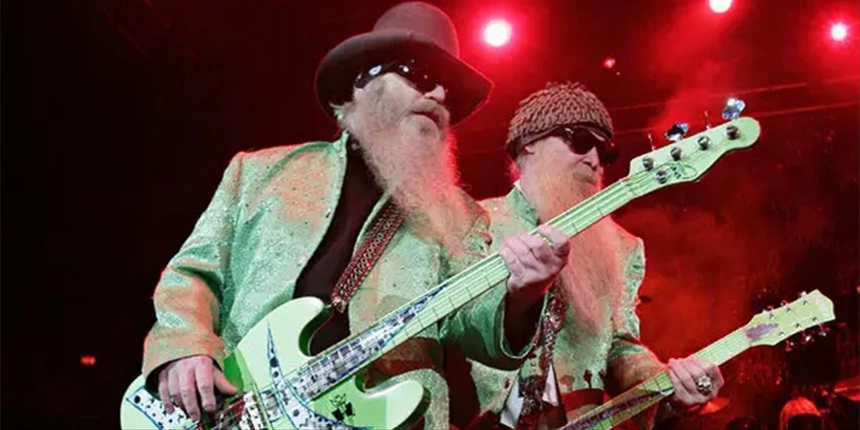 ZZ Top
Known to the world as "That Lil' Ol' Band from Texas," ZZ Top had a thoroughly unique career. They started as a trio putting their own spin on blues & boogie rock, and became arena rock stars in the 1970s. In the '80s, they cannily reinvented themselves, hot-wiring their sound with sequencers and synthesizers and becoming unlikely MTV heroes with a series of clever videos that turned bearded frontmen Billy Gibbons (guitar) and Dusty Hill (bass) into an eccentric visual signature. This gambit made them one of the only groups of their era to not only survive in the new arena of pop, but to become more popular than ever, gaining a new audience without sacrificing the old one.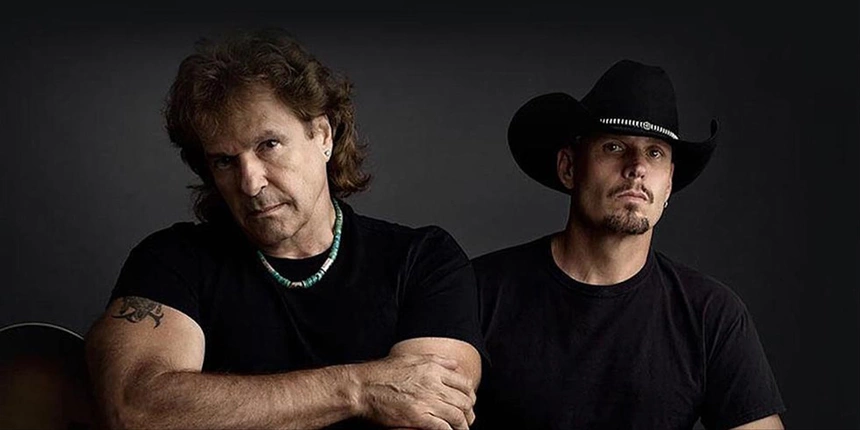 Blackhawk
BlackHawk were reliable country music hitmakers in the 1990s, reaching the Billboard Country Top Ten six times between 1994 and 1999 with such singles as "Every Once in a While," "I'm Not Strong Enough to Say No" and "Like There Ain't No Yesterday." Such steady success reflects how the trio of Henry Paul, Van Stephenson, and David Robbins were seasoned pros by the time they joined forces in 1992. Paul was a veteran of the Southern rock outfit the Outlaws, while his two bandmates were professional songwriters with Restless Heart's "All My Life" to their credit. As a band, BlackHawk merged this sense of songcraft and outlaw swagger in an arena-sized melodic sound that suited the rockin' country of the '90s.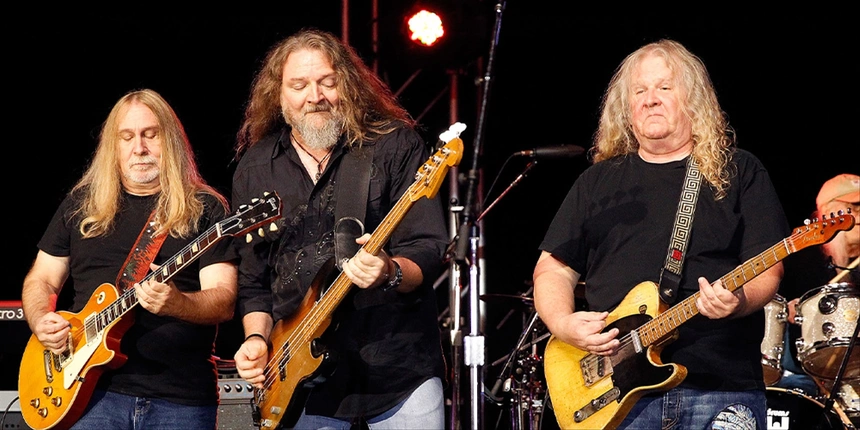 The Kentucky Headhunters
The Kentucky Headhunters created a hybrid of honky tonk, blues, and Southern rock that made them popular with fans of both rock and country music. The group's rowdy spirit belied their strong instrumental skills, and while they were marketed as a country act, their familiarity with blues and soul allowed them to transcend the genre, and over time they carved out a career path all their own. Their 1989 debut Pickin' on Nashville was a success that made their name, 1993's That'll Work was a collaboration with former Chuck Berry pianist Johnnie Johnson, 2003's Soul was a creative detour into vintage R&B styles, and 2021's That's a Fact, Jack! was a set of upbeat music meant to encourage fans during difficult times.
With this all-star studded line-up Neon Nights 2024 is one that you won't soon forget! Are you ready to book your tickets?! The time is now! Tickets and accommodations are selling out, so it's best to book sooner than later. If you would like to learn more about our Camp-Resort or this great country concert in Ohio, you can visit our website here. If you'd like to see the full line-up of performers, check it out here. August can't come soon enough!