All aboard! Plan a roadtrip with family or friends from the great city of Cleveland to Columbus! We rounded up the best restaurants, activities, and attractions that you must try during this 2 hour road trip. Our road trip guide starts in Cleveland and ends in Columbus, but this itinerary can be flipped easily if you're starting in Columbus or another nearby city instead! Keep reading for the ultimate road trip itinerary and guide that's fun for all ages!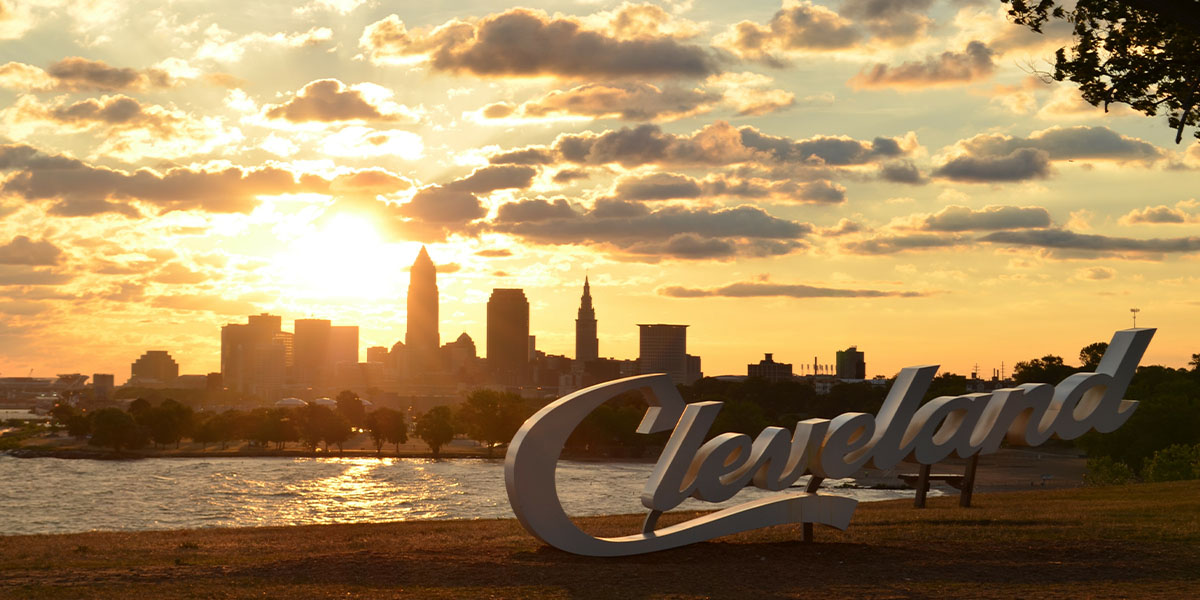 Cleveland: Starting Your Road Trip
You've officially started your road trip from Cleveland - now what? Before you head towards Columbus, don't forget to explore the great city of Cleveland! We recommend visiting the Crawford Auto Aviation Museum. Part of the Western Reserve Historical Society's Cleveland History Center in University Circle, this collection includes 170 cars. For lunch or dinner, stop by Forest City Brewery for a glass of craft beer and food made from local ingredients. Plus, make sure to check out The Cleveland Arcade or Tower City Mall to do some shopping! Who could forget about the Rock & Roll Hall of Fame! At the hall, you can attend live music and events, grab lunch, shop for your favorite band's merchandise, experience The Power of Rock Experience in the Connor Theater, and so much more. Tickets start at $25 per child and $35 per adult, or you can become a member for as low as $50! There's plenty to do during your road trip from Cleveland!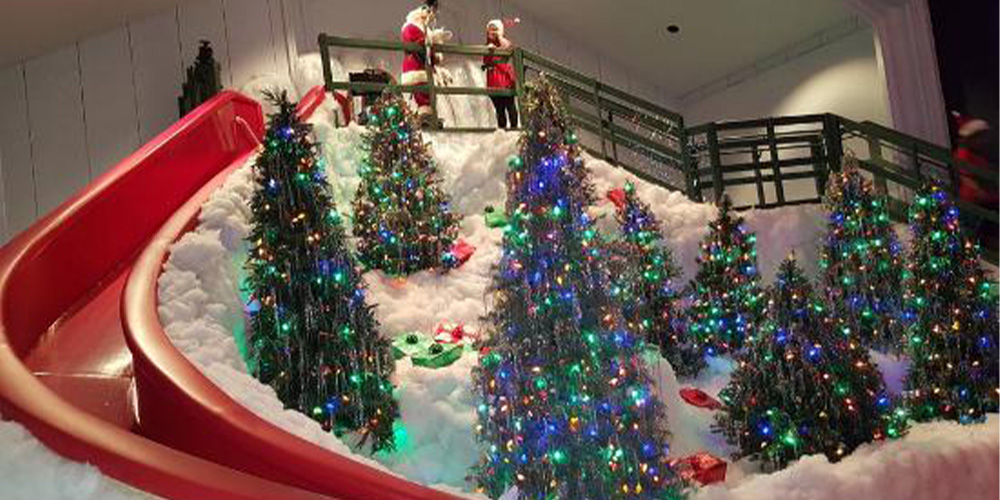 Stop #1: Castle Noel
Visit Castle Noel, America's Largest Year Round Indoor Christmas Entertainment Attraction. Housing the world's largest privately owned collection of Hollywood Christmas movie props and costumes from your favorite Christmas movies - including "The Grinch", "Elf"; "Santa Claus The Movie", "Fred Claus", "The Santa Clause 1, 2 & 3", "Jingle All The Way", "Christmas Carol", "Deck the Halls", and more - Castle Noel is a must see attraction for everyone. Also at Castle Noel, millions of dollars of animated NEW YORK CITY Christmas windows from Sak's Fifth Avenue, Bloomingdale's, Lord & Taylor, Macy's Toronto's Hudson Bay window displays are also set and ready to wow! These amazing windows will delight guests of all ages. Feel like a kid again in their "I Had That" toyland experience, which is filled with thousands of toys from the 50's through the 80's. To find their hours of operation and more information click here.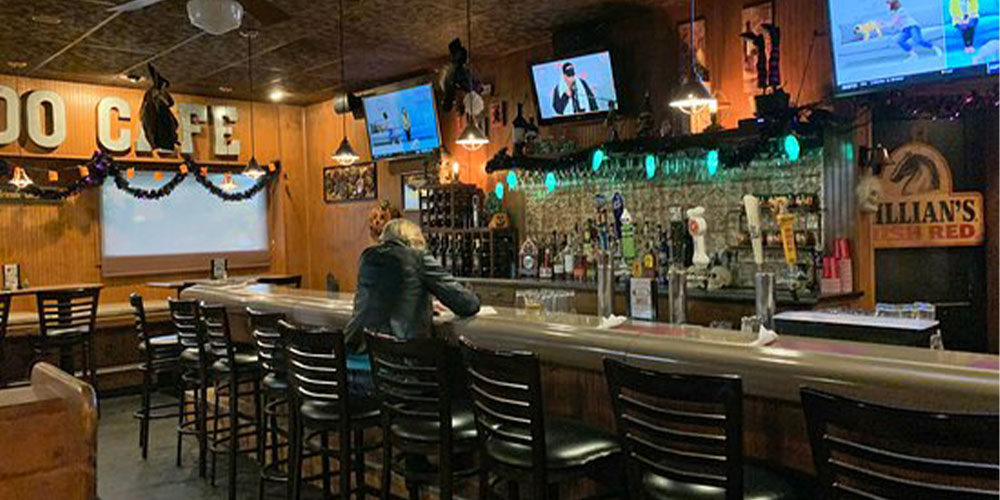 Stop #2: IDO Bar and Grill
Established in 1998, the Ido Bar and Grille has been in Akron since the beginning of Firestone Tire & Rubber company, and has always been well know for their famous Ido Burger & Fish Fry. Open Tuesday - Saturday from 11am to 9pm, and Sunday and Monday by appointment, this stop is one that will have your tast buds thanking you. Find their full menu here.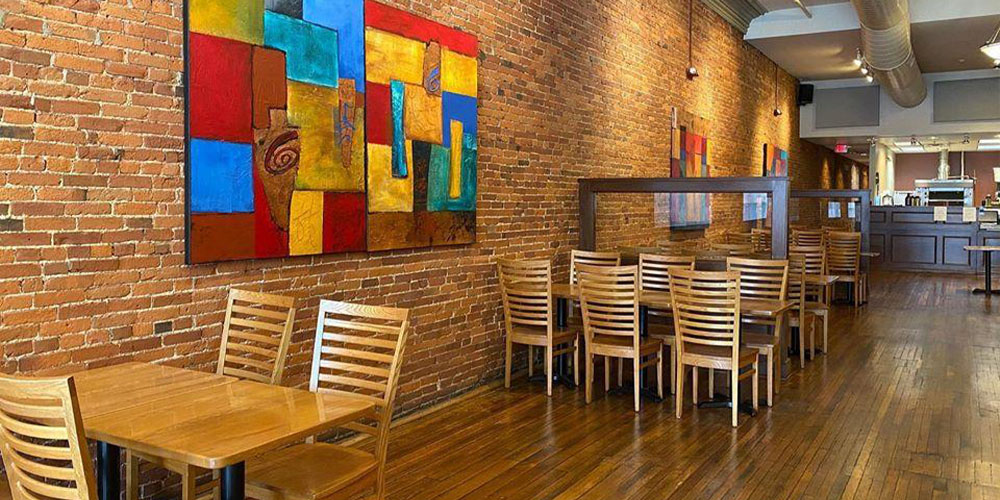 Stop #3: Broken Rocks Caf

é

Broken Rocks Café, established in 2000, was named after a beautiful little spot on the shore of Lake Huron in Michigan. Broken Rocks serves breakfast, lunch, and dinner, has a great selection of drinks and to-go wines, as well as a fantastic bakery. Make sure to stop here for a meal and take some wine and baked goods with you as you continue your road trip from Cleveland to Columbus. You can find all of their menus here.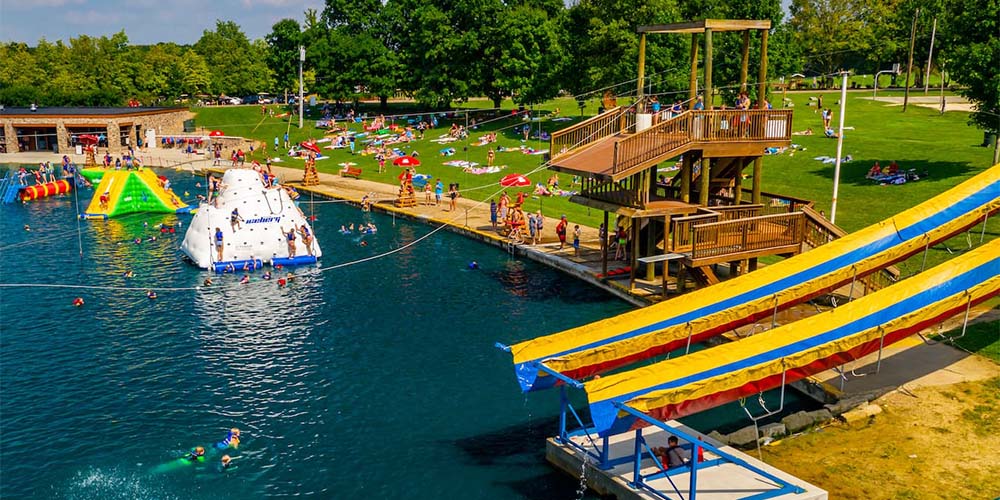 Stop #4: Clay's Resort Jellystone Park

™
Located under an hour from Cleveland and under 2 hours from Columbus is Clay's Resort Jellystone Park™. Our Camp-Resort is a great home-base for either a day of fun in the sun or an overnight stay!
As one of the best campgrounds near Cleveland and Columbus, Clay's Resort Jellystone Park™ offers a variety of ways to stay including cabins, RV sites, and tent sites - making it an easy halfway point for some rest. There's nothing like spending an evening around a campfire with family and friends!
On the other hand, if you're looking to continue on your road trip but want to stop to use the Adventure Park, pools, mini golf course, sports courts, and other attractions, our Camp-Resort offers day passes! Available during peak season (May 27 - August 20), our day passes let guests visit our Camp-Resort and use all of our attractions for as little as $30/person. Please note that our day passes are only available Sunday - Thursday and are subject to availability.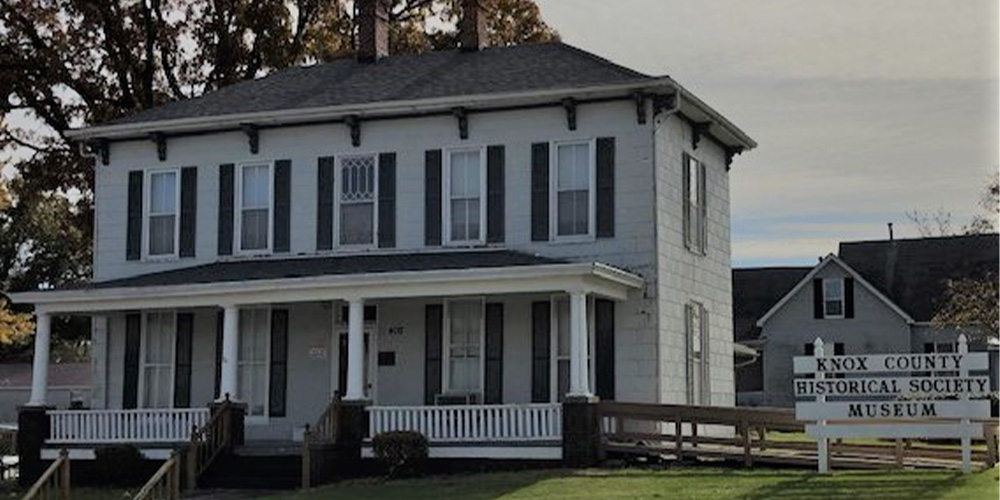 Stop #5: Knox County Historical Museum
There have been four major histories of Knox County, Ohio, written since it was formed in 1808. Together, these histories recount many of the major and minor events of the past 200 years. The Knox County Historical Museum holds this history within it's walls. Their exhibits span from Business and Industry, to Military and everything in between. Open to the public, for private visits, and school field trips, this stop is sure to be one you won't forget.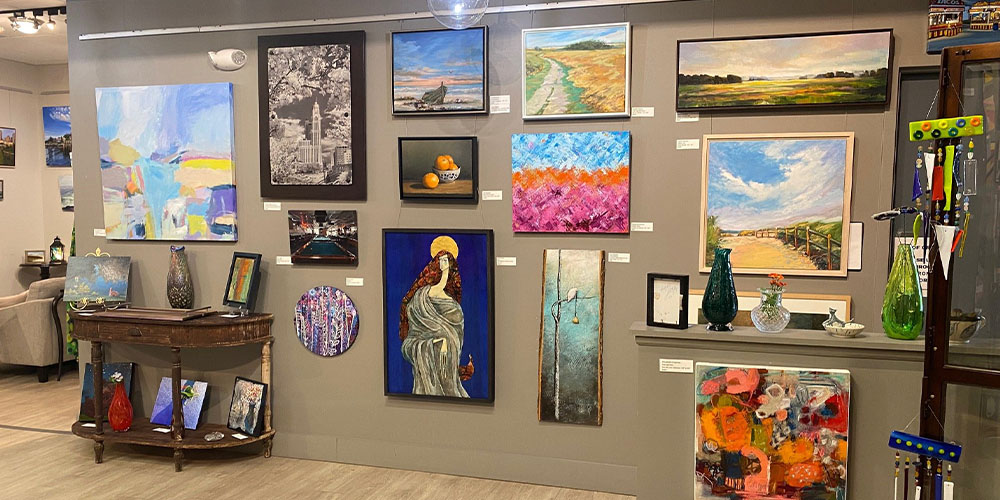 Photo by Hayley Gallery
Stop #6: Hayley Gallery
Dedicated to local Ohio artisits, Hayley Gallery has been promoting the work of over 80 talented local and regional artists since 2007. They represent some of the most innovative and creative artists you'll find anywhere. Mediums include paintings, mixed media, glass, sculpture, wood, ceramic, jewelry and home décor. Everything they have in the gallery can be found on their website and is available for pick-up or delivery anywhere in the world. Be sure to add this gallery on your road trip list so you can support local Ohio artists.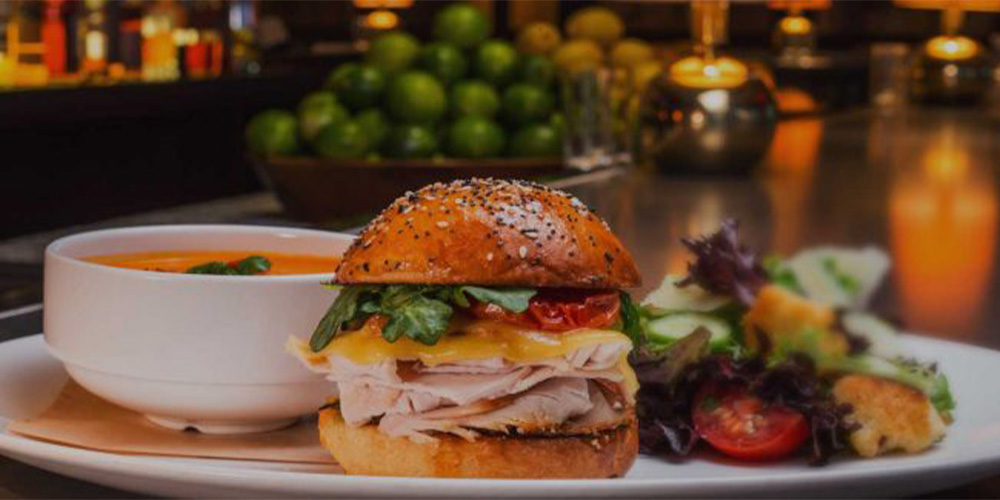 Photo by Hudson 29
Stop #7: Hudson 29
The menu at Hudson 29 is nothing short of an expansion and redefinition of American Cuisine, taking it to new heights through simple preparations that allow the flavors of the expertly sourced ingredients to shine through. You'll savor a hearty collection of starters, flatbreads, prime steaks, rotisserie roasted chicken, and knife & fork sandwiches. The bar focuses on wine, with an artfully composed list of 100 bottles, cocktails crafted with house made mixers and fresh squeezed juices, and an ever-changing list of craft beers. Open daily, this is a stop to add to any road trip to or from Columbus. Find their full menu and hours of operations here.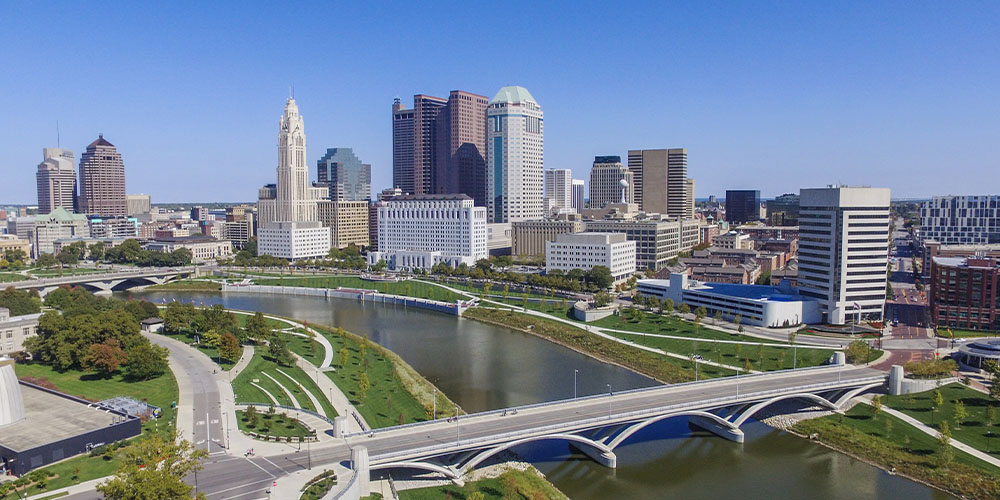 Columbus: Road Trip Complete
You've officially arrived to your destination! Now, it's time to explore the city of Columbus. We suggest the #1 TripAdvisor suggestion, the Franklin Park Conservatory and Botanical Gardens. While there enjoy exotic plant collections, special exhibitions, and Dale Chihuly artworks. For the Ohio Sports fan, we also suggest visiting Ohio State University's football field. With its present seating capacity of 102,780, this stadium is the fourth-largest on-campus facility in the nation. Also, be sure to add the Columbus Museum of Art to your must-see list. Formed in 1878 as the Columbus Gallery of Fine Arts, it was the first art museum to register its charter with the state of Ohio.
We hope you're able to take advantage of all of the great restaurants, activities, and attractions we outlined when planning your road trip from Cleveland to Columbus, or vice versa! From the Castle Noel in Cleveland, to visiting Clay's Resort Jellystone Park™ - a campground near Cleveland and Columbus, to even Hayley Gallery in New Albany, this road trip will be packed full of adventure and memories!