When planning the perfect trip to anywhere, food is a huge consideration. It can be stressful trying to find the perfect place to eat for the family or a nice brewery or winery to visit on your own. Fortunately, when it comes to the city of North Lawrence, OH, we've got you covered. Below, we've outlined a few restaurants, wineries, and breweries that we personally recommend and hope you give a try during your next visit!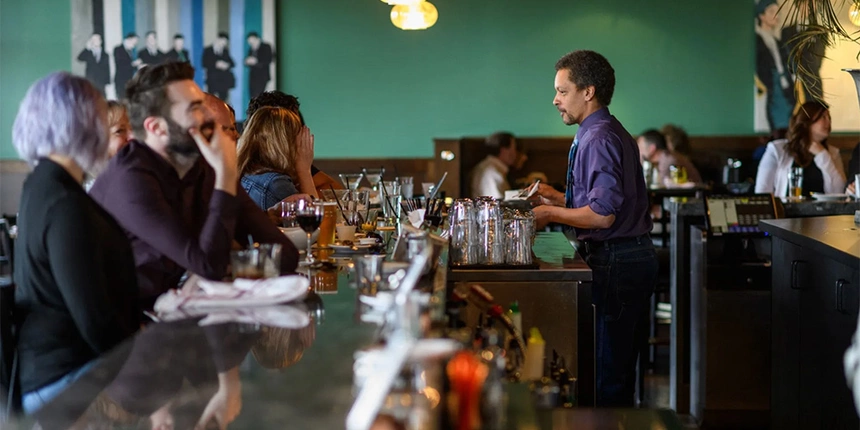 Restaurants
Finding a place to sit down and grab a bite can be tough. With so many different options and varying reviews, it can be difficult figuring out what places are truly good. Well, we can help with that! The North Lawrence and Akron area has tons of restaurants to choose from with delicious food options. We've compiled our top five restaurants near Akron and North Lawrence below!
Canal Grille
The first restaurant near Akron, Ohio we are highlighting is located just 10 minutes from our Camp-Resort - called the Canal Grille. With years of experience cooking in the finest restaurants, their chef is excited to present their vision to you! Their caring and committed staff make sure you have a fantastic experience when visiting. Open 7 days a week, with a full bar, you can join them for dine-in or take-out. You can find their full menu here.
Bocca Grande Italian Steakhouse
A full service family restaurant that has been in business since 1991, Bocca Grande Italian Steakhouse prides themselves on friendly service and quality food. Bocca Grande Italian Restaurant opened it's doors in January of 1991 and is family owned and operated by Larry and Renee Anderson. Larry's Grandmother called him, "Bocca Grande" as a child (it means, "Big Mouth" in Italian) and it is still fitting even today! Larry and Renee felt it was a great name for a restaurant in his Grandmother's memory since she always lovingly served large, homemade meals. Just 4.5 miles from our Ohio campground, this is a great option when looking for a delicious sit down meal.
Prato's Pizza
A locally owned and operated restaurant that has been located in nearby Canal Fulton for over 30 years, Prato's Pizza has something for everyone on their menu. From just a plain cheese pizza and jumbo chicken wings, to delicious subs, you are sure to find something to satisfy your taste buds. Just 10 minutes from our Camp-Resort, this restaurant near Akron, Ohio is one you must grab food from on your next visit.
Margaritas Mexican Restaurant
Another family-run, independent restaurant is Margaritas Mexican Restaurant, offering dine-in and carry-out options as well as the best quality Mexican food in Stark county. They take great pride in their establishment and have created stunning and contemporary surroundings for their customers. By using only high quality ingredients, they keep their menu (which can be found here) fresh and exciting by updating it regularly.
Cameo Grill
The Cameo Grill has been locally owned and operated since 1944. They serve breakfast daily from 5a.m. - 11:30a.m., and they also serve lunch/burgers all day. Famous for their one pound orginal Cameo Burger, this restaurant near Akron is the perfect stop for breakfast or lunch. Located just 15 minutes from our Ohio camping resort!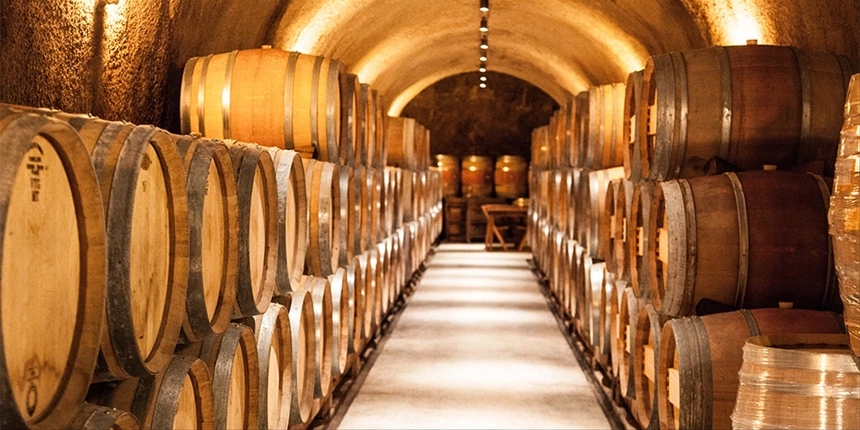 Wineries
When it comes to fine wine, you won't find better options that the wineries near Akron, Ohio. From the beautiful views from NautiVine Winery to the veteran and family owned Lost-Trail Winery there is something for every wine lover. Wineries like these are certainly worth a try when visiting North Lawrence, OH.
NautiVine Winery
Overlooking the beautiful Portage Lakes, conveniently located between Akron and Canton, and just a forty minute drive from downtown Cleveland is NautiVine Winery. Founded in 2013, The Nauti Vine was created with the belief that good wine holds the power to forge lasting connections. Being big fans of wine and the wine tasting experience, Joe and Erica Wathey had a vision to create a Tuscan-styled winery with a warm atmosphere and scenic views where friends and family could gather to enjoy good wine and hearty brews. They accomplished this and more with NautiVine Winery.
Dragonfly Winery
The Dragonfly is a family owned and operated business located in the heart of Canal Fulton, Ohio that features 2 unique dining and entertainment venues and a Bed and Breakfast. Since 2017, the Dragonfly has been a manufacturer of its own collection of wine. In November 2019, the Dragonfly opened its doors to its very own space. They currently serve 11 wines suiting all tastes from dry to sweet. The Dragonfly winery offers its own full menu of appetizers, flatbread pizzas, and desserts. You can enjoy their wines inside next to our cozy fireplace or outside by the scenic Tuscarawas River. Bottles of wine, glasses, and jewelry can also be purchased in their very own gift shop.
Gervasi Vineyard
In less than a decade, Gervasi Vineyard has gone from one family's dream to a destination for lovers of fine wine and dining experiences. And now, this Tuscan-inspired winery resort gives guests more luxurious reasons to visit with a new distillery and luxury accommodations. Gervasi Vineyard is home to three restaurants that serve everything from fine Italian cuisine in The Bistro, to a more casual dining experience at The Piazza with seasonal outdoor patios or The Crush House Wine Bar & Eatery. The Still House is a coffeehouse and cocktail lounge offering specialty cocktails, beer, and wine. The Cave is a unique and intimate environment for a world-class wine tasting experience. Their winery near Akron, OH features award-winning wines from bold reds to sweet whites, offering over 30 varieties.
Prime Vine Winery
Prime Vine Winery is a newly renovated event venue located in Akron, Ohio. It includes a Main House, Wine Tasting Room with outdoor patio, and grounds. The Wine Tasting Room holds up to 30 people, the Main House can host a cocktail party for up to 75 guests, and with tenting, the venue can accommodate up to 200 people. Owners Jim and Julie Pulk also own Venture Wines in Napa, CA, which supplies the Tasting Room. In addition to wine, they plan to launch a distillery and produce apple bourbon with apples from their orchard, as well as cognac from grapes grown on their future property.
Lost-Trail Winery
A veteran owned, adirondack camp-inspired winery near Akron, Ohio is
Lost Trail Winery
. This winery is situated on 13 acres located in Marlboro Township on the outskirts of Canton, Ohio. Since its purchase in 2008, it has undergone quite a transformation from a vacant lot to one that is now home to a 3,800 square foot agricultural building that encompasses farm equipment storage, wine production for vinting, as well as a 500 square foot Adirondack-inspired tasting room with many handcrafted touches. The tasting room patio offers views of an adjacent 5-acre pond and all the wildlife that comes along with it.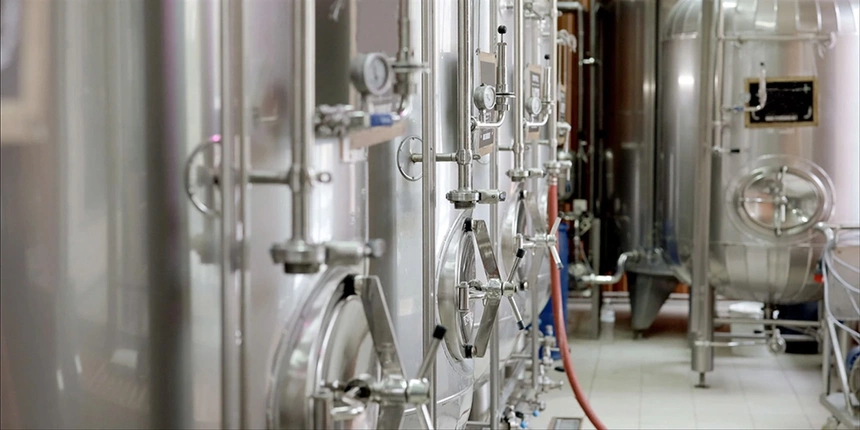 Breweries
North Lawrence, OH offers plenty of breweries but finding the best ones to visit can be tricky. Fortunately, if you're looking for a cold one in Akron or trying to sample some craft brews in Canton, these five breweries we've compiled below should have you covered.
Paradigm Shift Brewery
This brewery was talked about for a number of years while the current owners were homebrewing. As time went on and recipes were tweaked for competitions, it seemed like the next logical step was to make the leap and open a brewery. The name Paradigm Shift came from the owners past life in continuous improvement. With brewing, they are trying to accomplish that same goal with beer in getting people to make the shift to craft beer. At this time, they offer a full food menu, as well as their brewery menu.
Wadsworth Brewing Company
Located 25 minutes from our Ohio campground is one of the best breweries near Akron, Ohio. Wadsworth Brewing Company (WBC) utilizes fruits, spices, coffees, and other quality additions that gives some of their beers a fun twist. But if you like classic styles, there will be plenty of those as well. WBC brews on a two barrel system and has twelve taps, so styles and offerings will change frequently.
The brewer, Ernie, and his wife, Ericha have created a casual and fun space where you can sample their craft beers, hear local musicians, and enjoy the company of friends and family. WBC has a small kitchen on-site, click here to view their current menu. Wadsworth Brewing Company is not a full-service restaurant, but a quaint, neighborhood brewpub with a limited food menu and therefore, you are welcome to bring in/order outside food, making them fun and unique.
Royaldocks Brewing Company
Royal Docks is proudly located in Canton, Ohio. Their kitchen and brewery near Akron fuses the craft beer renaissance with British pub culture in a contemporary, American style. The folks behind Royal Docks, are Canton natives that were lucky to call Britain home for a couple of years. It didn't take long for them to fall in love with the pub. You can find their full food menu here, and their beer menu here.
JAFB Wooster Brewery
JAFB's doors first opened to the Wooster community in 2012. Since then, they have grown in order to further their mission to serve delicious beer. They currently offer 14 fresh beers on tap that rotate frequently and differ seasonally. The beer styles they offer are inspired by American, Belgian, German, British and New World styles that are ever changing.
​Since they do not have a kitchen they welcome guests to enjoy BYOF (Bring your own food) style dining. JAFB occasionally has food trucks park next to the taproom that will be announced on their Facebook page and posted on the food truck section of their website. There are also plenty of nearby dining options customers can order from that will deliver right to the taproom. They just kindly ask that you clean up after yourself if you do choose to bring food. BONUS! While fogs cannot come inside the taproom, they are more than welcome on their outdoor patio!
Fat Head's Brewing Co.
In 1992 the owners, Glenn & Michelle, had this crazy idea that a craft beer bar & restaurant would be a great adventure. From that crazy idea, Fat Head's Brewing Co. was born. A few years later, they doubled in size! They opened a brewpub and before you could blink an eye, accolades were flowing along with their great beer. Just a couple of years passed before a full scale production brewery was opened and Fat Head's became available to the clamoring masses.
Whether you're looking for a nice family restaurant, a beautiful vineyard & winery, or a cozy taproom to discover, the area around North Lawrence, OH has a place for you. If you need a place to stay while out here though, check out our Camp-Resort, as we are only a short distance from all of these excellent spots! To book your stay, call
(330) 854-6691
or click
here
to view availability. We look forward to seeing you soon!