If you're visiting our Camp-Resort this season, you'll probably need a few suggestions for things to do outside of our Ohio campground! With all that we have to offer, you won't need to leave our Ohio campground unless you're itching to explore the surrounding area! Canton, OH and neighboring towns have plenty of options for family-friendly things to do. Here is a mix of 10 things to do near Canton to keep in mind for your next stay with us!
Family-Friendly Attractions: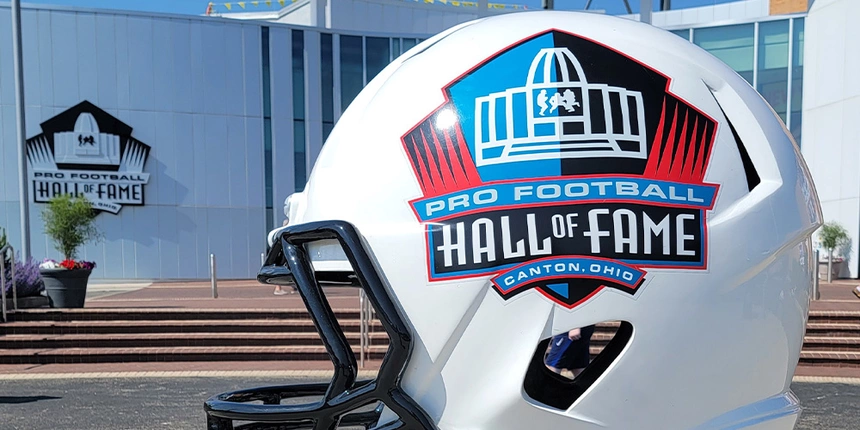 Pro Football Hall of Fame
An exhilarating museum and attraction, the Hall of Fame pays tribute to the talents and triumphs of pro football's greatest legends. The Pro Football Hall of Fame has welcomed more than 10 million fans. Each year, visitors travel from each of the 50 states and from upward of 70 foreign countries to tour the Hall of Fame.
The Pro Football Hall of Fame works collaboratively with the pro football family: the National Football League, the 32 NFL clubs, and other entities. The cooperative efforts of all of these organizations have contributed greatly to the overall success of the Pro Football Hall of Fame. In turn, the Hall strives to serve as the best historical showplace and repository for the sport of professional football.
Located just 20 minutes from our campground near Canton, OH, this is a must-see for even the casual football fan!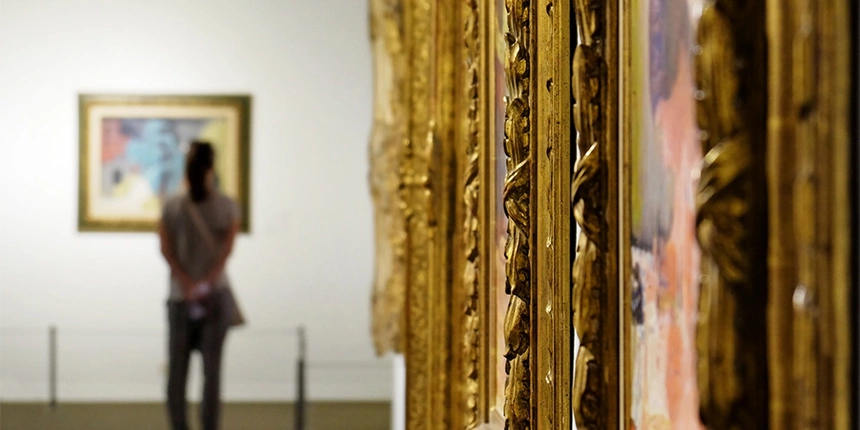 Canton Museum of Art
The
Canton Museum of Art
is one of Ohio's premier museums for an exceptional visual arts experience. Recognized for powerful exhibitions focused on American art, its influences and themes allow everyone to connect with creativity and cultural heritage. The Museum's diverse education programs serve thousands of students and adults of all ages evey year.
The Museum presents between 12 and 14 exhibitions per year. These include featured national touring shows, original productions curated by museum staff to showcase celebrated American artists and diverse regional talents, and themed exhibitions that make the collections come alive with stories.
Located just 20 miles from our Camp-Resort, be sure to add this to your to-do list on your next visit while camping near Canton, OH. We promise you won't regret it.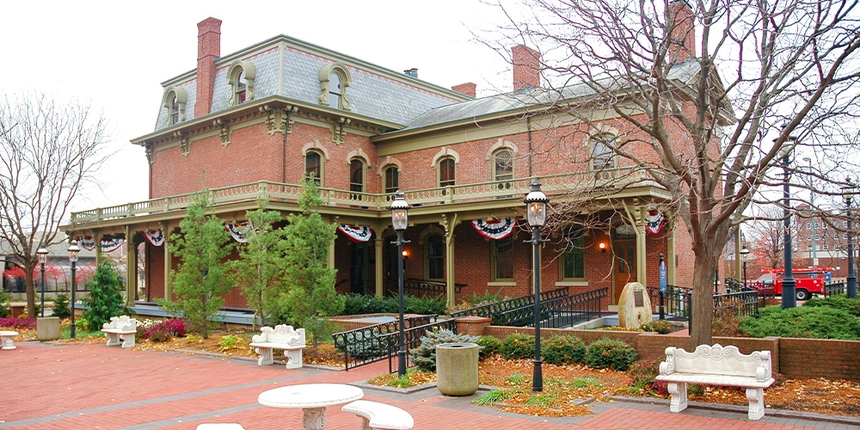 First Ladies National Historic Site
First Ladies National Historic Site
consists of two properties in downtown Canton, OH - the home of First Lady Ida Saxton-McKinley and their Education Center. Learn about how the position of the First Lady has evolved over time to include a public role.
Established in 2000 and located just 25 minutes from our Camp-Resort, this historical site is the perfect spot for any history buffs to visit while camping near Canton, OH.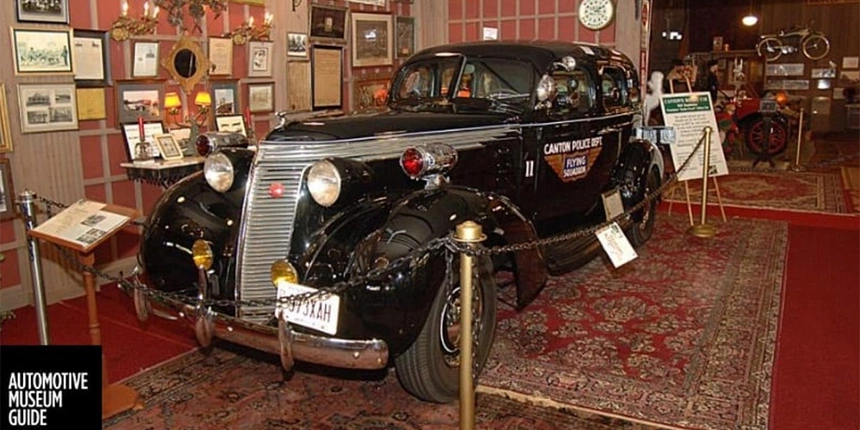 Photo by Automotive Museum Guide
Canton Classic Car Museum
The
Canton Classic Car Museum
was established by the late Marshall Belden, Sr in 1978. The museum currently exhibits forty rare and unusual classic and special interest automobiles. The gorgeous vehicles are complemented by the thousands of pieces of historical memorabilia displayed throughout the museum.
The Canton Classic Car Museum has something for everyone. Automobilia. Vintage toys. Steam engines. Movie posters. Historic photography. Oriental rugs. Meyer's Lake Park and Canton historical displays. The list goes on and on!
Top Local Restaurants: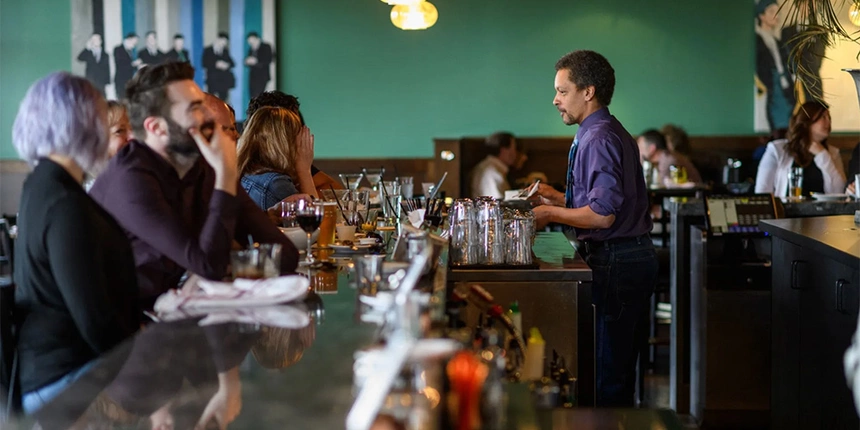 Photo by: Table Six Kitchen & Bar
Table Six Kitchen & Bar
Who doesn't enjoy a good happy hour?
Table Six Kitchen & Bar
has Happy Hour daily throughout the entire restaurant -- yes, we said daily -- including Saturdays and Sundays from 4PM-5:30PM! Enjoy six drink specials for $6, $5 wine by the glass, and $2 domestic beer. Specially priced bites from $4-$6 are also available during Happy Hour and 9PM to close on Fridays and Saturdays. Find their happy hour menu
here.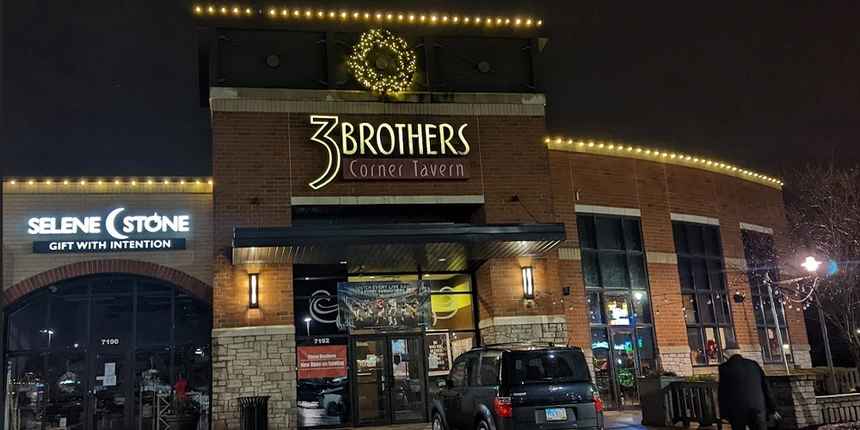 3 Brothers Corner Tavern
Meet the Brothers: One Sporty. One Adventurous. One Downright Electric. Yet all simply irresistible; not to mention enterprising. Hence the
Three Brothers Corner Tavern
. A cool, little spot on the corner of Wales and Fulton where families meet. Friends always find a seat and everyone just simply loves to eat! But these brothers aren't the only ones behind this family affair. Like with all good men, you can bet there's a sister, and she knows a thing or three about keepin' it all in good taste.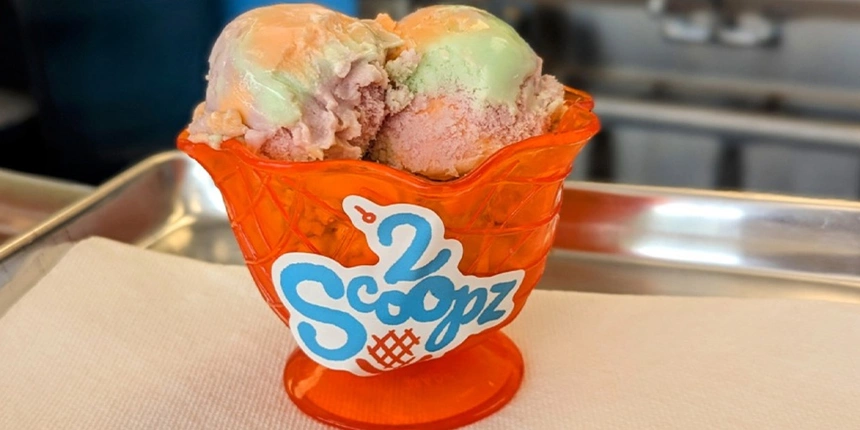 Photo by 2 Scoopz Facebook
2 Scoopz
2 Scoopz
is downtown Canton's premiere Ice Cream Shop! Located on the corner of 5th St NW & Court Ave, this local ice cream shop is one you can't pass up! BONUS! They even offer Dogsters Ice Cream Style Treats for your favorite 4-pawed friend! Stop by to say hello and bring your pup while camping near Canton, OH at our Camp-Resort!
Best Nearby Activities: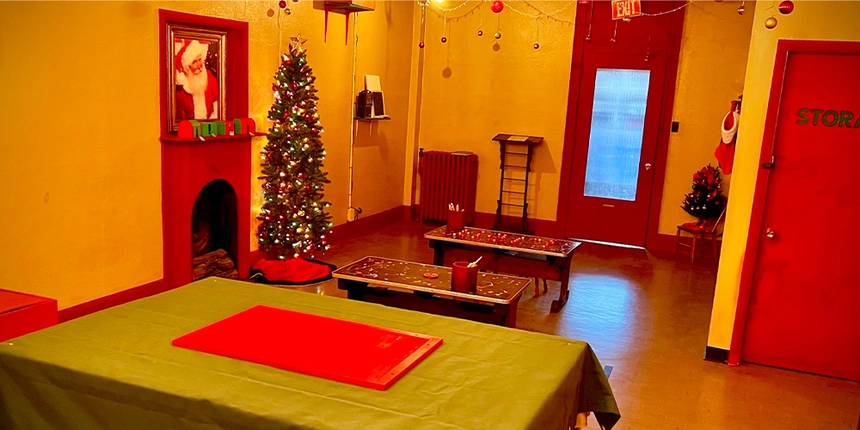 Photo by Escape Room Downtown
Escape Room Downtown
A place where participants can escape to different places and eras! From helping Santa find his 4 missing elves, to uncovering secrets in a speakeasy gambling den,
Escape Room Downtown
has something for everyone! While in the escape room of your choosing, you'll enter an immersive game environment, work together with your team to find clues, use your collective brain power to solve puzzles, and try to complete your missioin before time runs out! When looking for fun things to do in Canton, OH, be sure to add this to your list!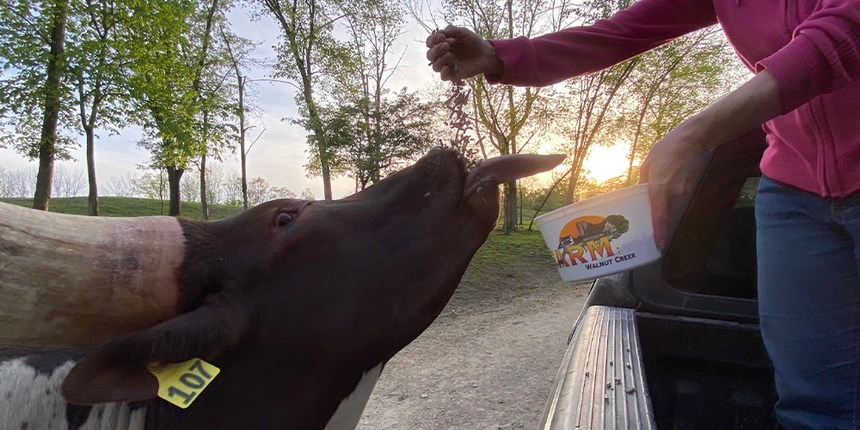 Photo By The Farm at Walnut Creek
The Farm at Walnut Creek
The Farm at Walnut Creek is where you will find both a unique and educational experience for people of all ages. While visiting the farm, you will have the opportunity to view and feed over 500 animals from six different continents such as buffalo, llamas, giraffes, deer, elk, and many more that call this farm home.
You can enjoy hand feeding these animals from the comfort of your own car or call to reserve a leisurely horse drawn wagon ride. Also experience a working farm in action during your visit. Depending on the season, plowing, thrashing, sowing seeds, growing produce, canning, milking, quilting, and baking may all be taking place on any given day.
Be sure to take a stroll through their non-electric farm houses and don't forget your camera to capture the memories.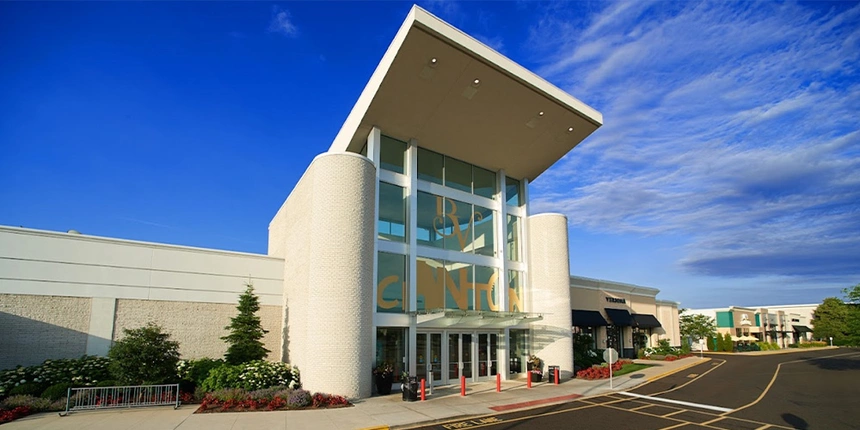 Beldon Village Mall
Conveniently located off I-77 with easy access between Akron and Canton,
Belden Village Mall
is just minutes away from the nationally known Pro Football Hall of Fame and Akron-Canton Airport. The center welcomes shoppers to experience top-of-the-line shopping. With national retailers, including Chico's, Buckle, Victoria's Secret, Pandora, and PINK plus unique local stores anchored by Dillard's, Macy's, Dave & Buster's, and the Dick's Sporting Goods/Golf Galaxy store available, everyone will find a store to stop in before leaving.
Hopefully you're able to add a couple of these stops to your itinerary next time you stay with us! Our Camp-Resort is the perfect homebase if you're traveling to Ohio and interested in camping near Canton, OH. While there is plenty to do at our Camp-Resort, we hope you can venture out to Canton and other nearby towns to see some of our local favorites!